Vol. 46 No. 1 (2020): XLVI - 2020
Articoli
Caelianum o Caecilianum? un problema testuale in Seneca epist.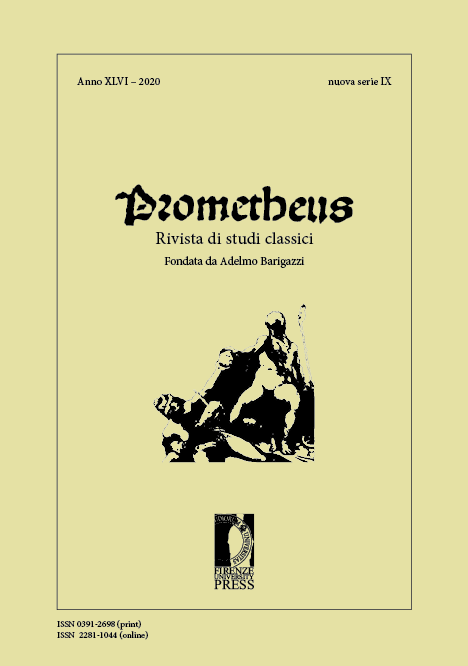 Keywords
Seneca

,

syllogism

,

Caecilius Statius

,

Caelius Rufus
Copyright (c) 2020 Rita Degl'Innocenti Pierini
This work is licensed under a Creative Commons Attribution 4.0 International License.
Abstract
This article focuses on the first part of the Letter 113 to Lucilius, where Seneca uses satirical humor and a colloquial language reminiscent of the comedy and the satire against the Stoics' use of syllogism. At § 26 he quotes a brief sentence, o tristes ineptias, whose authorship is uncertain, since the manuscripts' indication vacillates between the readings Caecilianum and Caelianum. This essay argues in favor of the attribution to the comedian Caecilius Statius rather than to the orator Caelius Rufus.