Studi Slavistici XIV • 2017
Blocco tematico
Иностранные прагматонимы в современной русской литературе. Латиница или кириллица?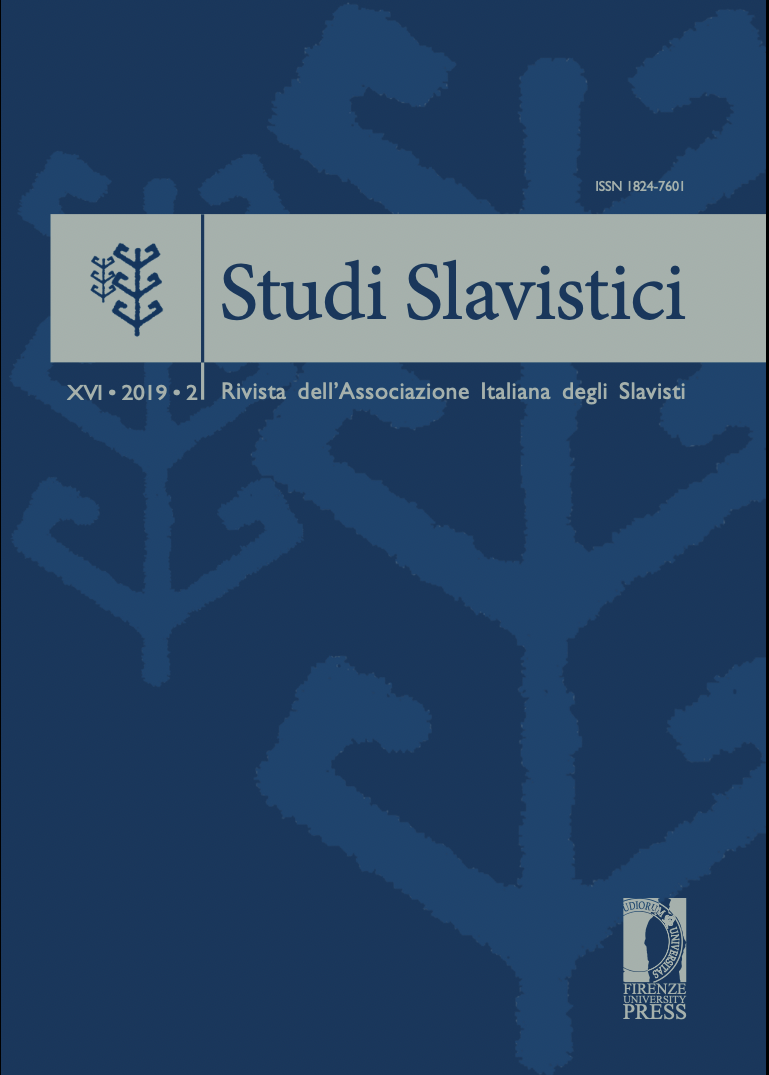 Published
November 3, 2017
Keywords
Pragmatonym

,

Verbal Trade Mark

,

Script-Mixing
How to Cite
Прокопчук, К. А. (2017). Иностранные прагматонимы в современной русской литературе. Латиница или кириллица?. Studi Slavistici, 14(1), 309-327. https://doi.org/10.13128/Studi_Slavis-21949
Abstract
The adoption of foreign lexical material with preservation of the original written in the Latin alphabet has been a common character for many modern Russian texts since the early 1990s. We observe it particularly in foreign-language brand and product names (pragmatonyms) that are generally written either in the Latin alphabet or transcribed into Cyrillic, not only in advertising but also in many other text types. This applies also to Russian literature, mainly popular fiction, where the occurrence of commercial names has significantly increased in the first decade of the millennium. The number of mentioned brands and commercial products exceeds in the works of some authors 80 whereas the portion of foreign, usually internationally known, brands is larger than of those that are known only in the domestic market. This paper shows the principles of use of Cyrillic and Latin scripting for commercial names in Russian fiction literature of the 21st century. Stylistic, morphological, pragmatic, as well as social pragmatic factors and their interrelation are analysed to decide whether it is Latin or Cyrillic scripting that the author chooses for presentation of a foreign-language commercial name.