Studi Slavistici XVII (2020) 2
Articoli
The Synaxarion Entry for the Holy Innocents as a Probable Source for the Narrative of the Chronicle of Suzdal on the Fratricide in Isady (1217): Sviatopolk the Cursed as Herod the Great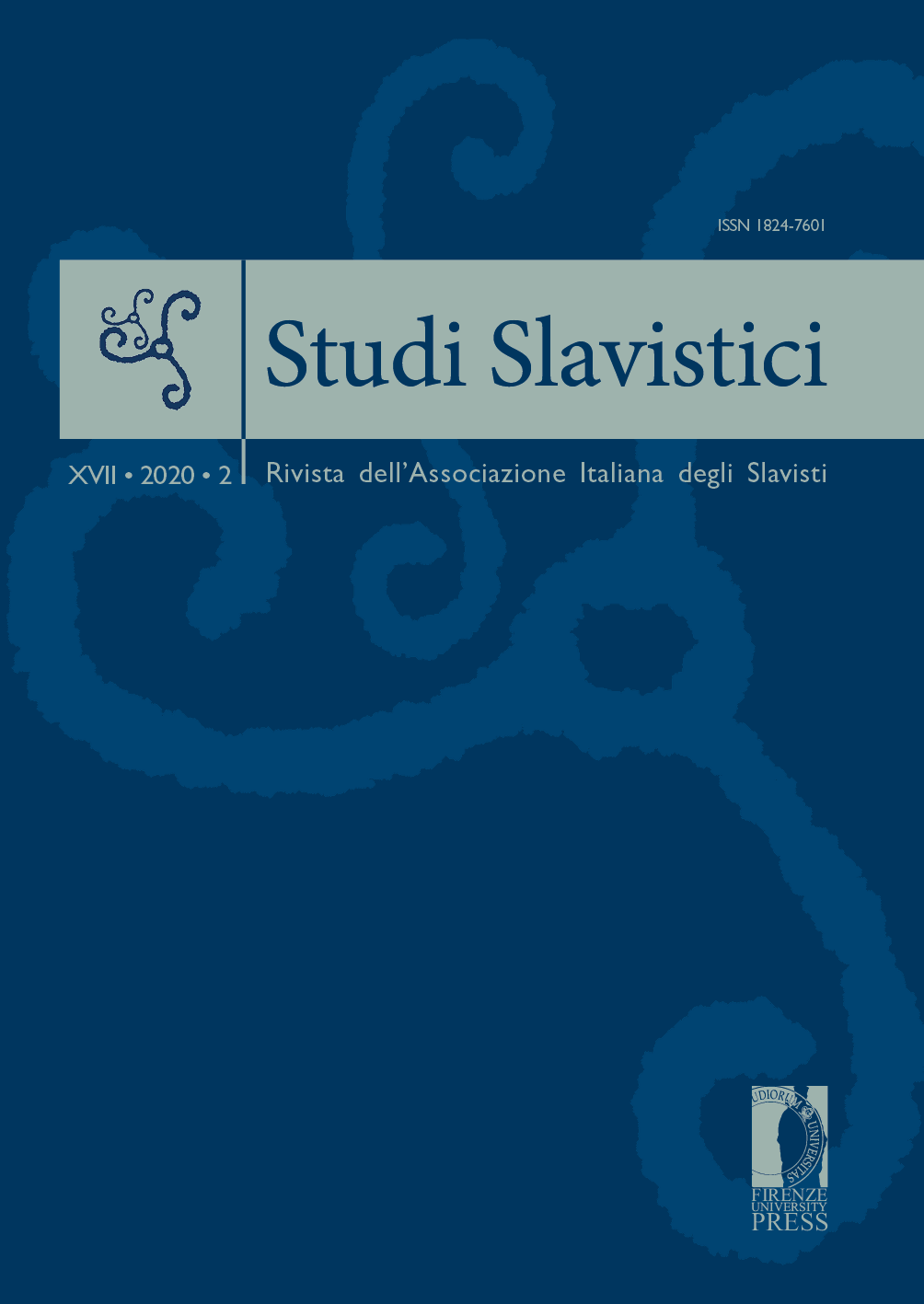 Published
December 23, 2020
How to Cite
Temčinas, S. (2020). The Synaxarion Entry for the Holy Innocents as a Probable Source for the Narrative of the Chronicle of Suzdal on the Fratricide in Isady (1217): Sviatopolk the Cursed as Herod the Great. Studi Slavistici, 17(2), 7-13. https://doi.org/10.13128/Studi_Slavis-9664
Copyright (c) 2020 Sergejus Temčinas
This work is licensed under a Creative Commons Attribution 4.0 International License.
Abstract
The author argues that besides the biblical, historical, hagiographic, eschatologic, and liturgical texts, the anonymous authors of Kievan Rus chronicles also made use of the OCS Synaxarion (Prolog) translated from Greek in early 12th century at the latest. This can be seen in the Chronicle of Suzdal (Laurentian Codex) under the year of 1217 where the princely convention in Isady is described. During the event, six Early Rus princes were murdered by order of their brothers and cousins Gleb Vladimirovich of Ryazan and his brother Konstantin. While describing the murder, the chronicle names as historical precedent the Kievan prince Sviatopolk I who had murdered his brothers Boris and Gleb (1015) and makes a fragmentary, but clear paraphrase of the synaxarion text for the Holy Innocents (29 December) which describes their slaughter by order of Herod the Great.
Besides this implicit parallel which is not claimed in the text, but can be visible merely through its textual sources, there is another one which juxtaposes Sviatopolk I of Kiev with Herod Agrippa I. This is present in the Primary Chronicle under the year of 1019 where Sviatopolk's death is described while using a textual fragment of the Chronicle of George Hamartolos about Herod Agrippa's death.
From the two parallels associating Sviatopolk with two different Herods, his comparison with Herod the Great should be viewed as the principal one, despite of its reflection in a chronologically later source. The main reason for that is its compatibility with another implicit parallel identified in the anonymous Life of Boris and Gleb where a verbatim citation from the Homily on Herod and the Holy Innocents by John Chrysostom (Proclus of Constantinople) is used. Here Boris and Gleb are implicitly juxtaposed with the Holy Innocents which requires an analogy between their murderers Sviatopolk and Herod the Great respectively.