No. 14 (2018): Perception and Aesthetic Experience
Introduction
Art as Complement of Philosophy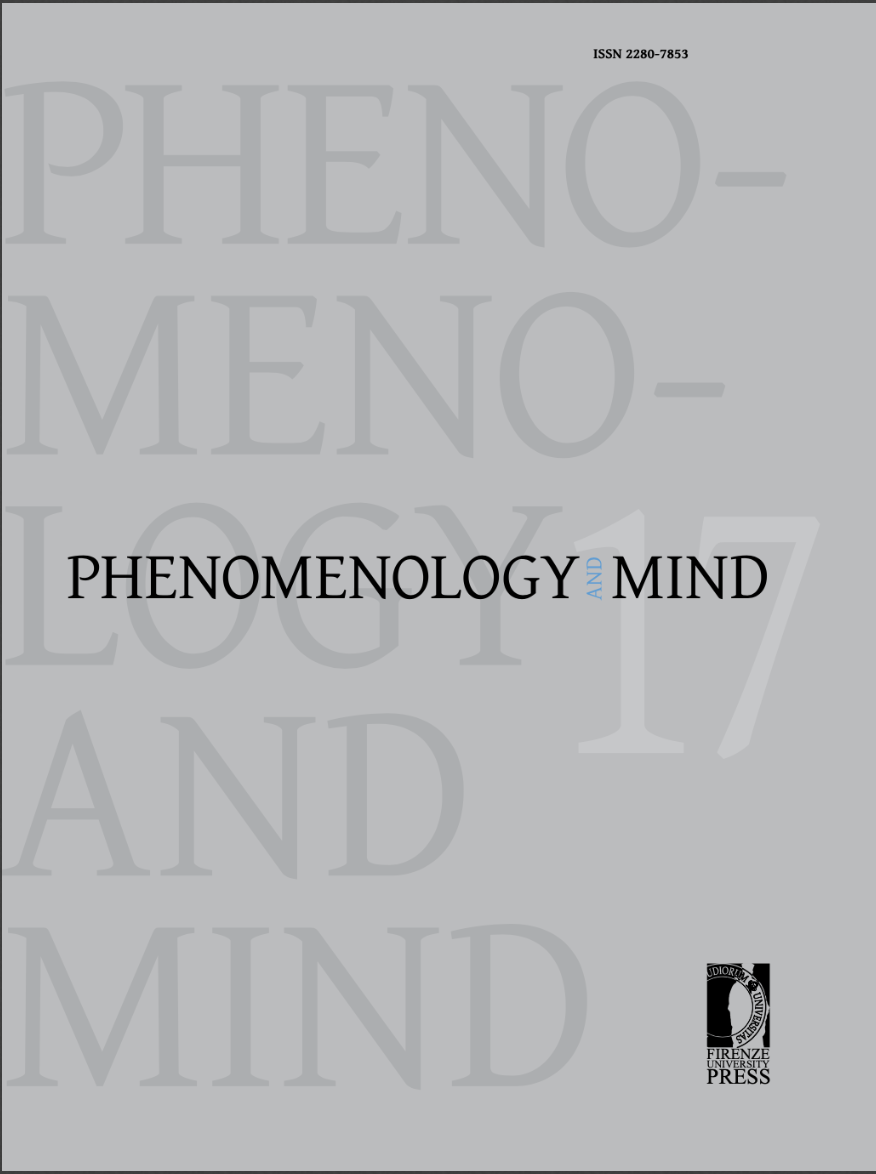 Published
September 21, 2018
Keywords
aesthetic experience

,

art

,

picture
How to Cite
Sacchi, E., & Forlè, F. (2018). Art as Complement of Philosophy. Phenomenology and Mind, (14), 10-15. https://doi.org/10.13128/Phe_Mi-23620
Abstract
Art and aesthetic experience, as well as the nature of depiction, representations and images, are crucial topics in the ongoing multifaceted debate at the interface between philosophy of perception, aesthetics, philosophy of mind and neuroscience.
This issue collects the papers presented at San Raffaele Spring School of Philosophy and International Conference 2017 and investigates the mentioned topics, together with other related ones, by locating them in the more general framework concerning the relation between perception and cognition.
In this introductory chapter, we provide some sketches of this multidisciplinary field of inquiry together with an overview of the materials collected in the issue.