Vol. 30 No. 1 (2022)
Articles
Villa di Rusciano a Firenze. Indagini e metodi conoscitivi verso una valorizzazione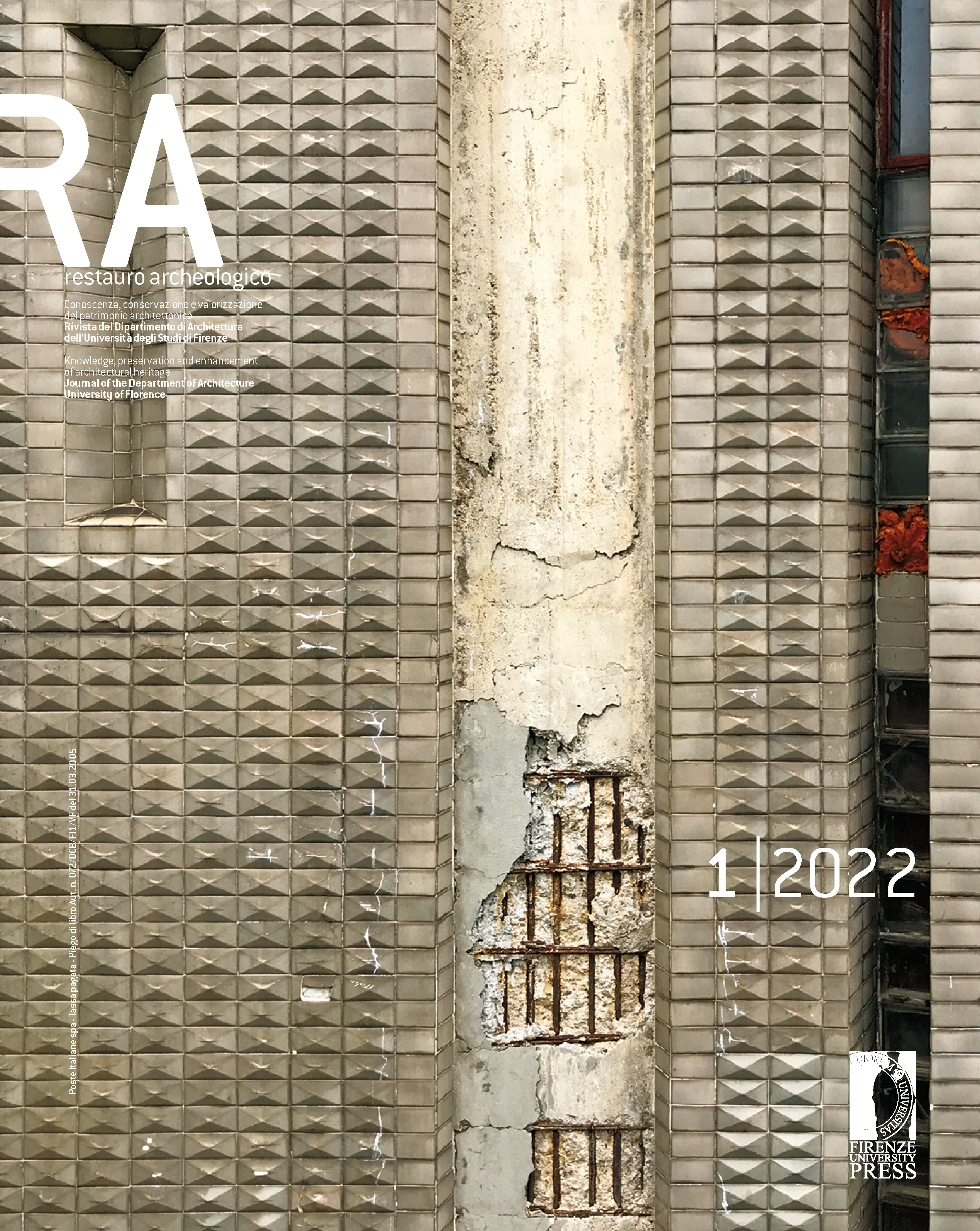 Keywords
Knowledge

,

Heritage

,

Villa culture

,

Landscape

,

valorisation
How to Cite
Bordoni, P. (2022). Villa di Rusciano a Firenze. Indagini e metodi conoscitivi verso una valorizzazione. Restauro Archeologico, 30(1), 134-149. https://doi.org/10.36253/rar-12961
Copyright (c) 2022 Paola Bordoni
This work is licensed under a Creative Commons Attribution 4.0 International License.
Abstract
The study on the villa of Rusciano aims to know the different forms of the historical building and to analyze the phases of a complex evolutionary history as well as to provide an analysis of the state of preservation. The investigation, based on the architectural survey, on the archival sources and on a careful examination of the literature, has led to investigate the main phases of transformation of the building and the stratifications occurred
over time, in order to allow a reading of the qualitative elements and identity values to be preserved.