Vol. 27 No. 2 (2019)
Articles
Una rovina ad alta quota. Il Werk Verena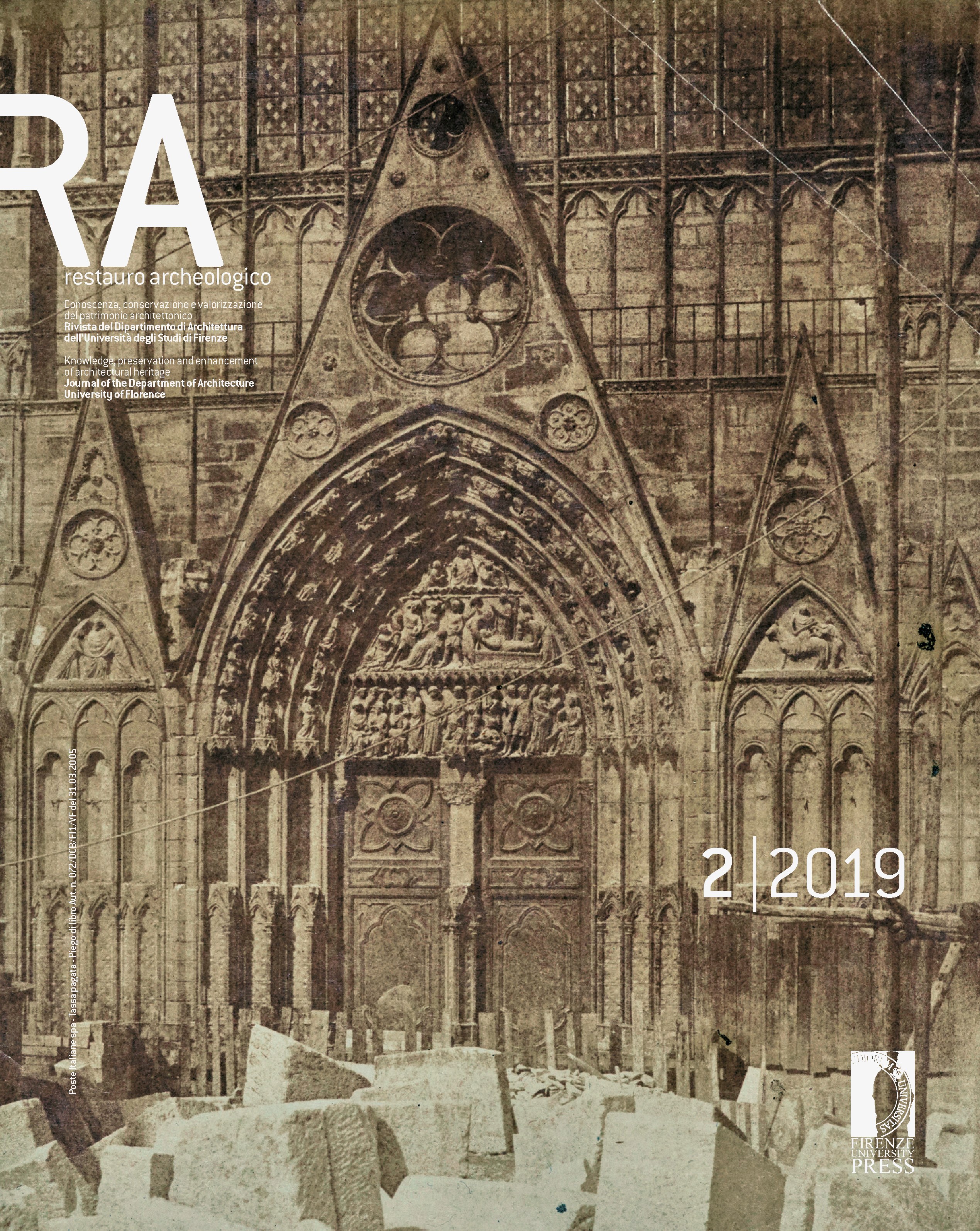 Keywords
Forte Verena

,

First World War

,

Enrico Rocchi

,

ruin

,

restoration
How to Cite
Isgrò, S. (2020). Una rovina ad alta quota. Il Werk Verena. Restauro Archeologico, 27(2), 92-107. https://doi.org/10.13128/rar-8861
Copyright (c) 2020 Sara Isgrò
This work is licensed under a Creative Commons Attribution 4.0 International License.
Abstract
The First World War brought epochal innovations in military, political, socio-economic
and terms cultural also for the prodigies that scientific-technological progress has produced:
enormous logistical systems and technological predisposed almost exclusively
to destroy. The Verena fort, built on the homonymous one peak overlooking the Assa
valley, it represented the most efficient Italian response to fortification Austrian-Hungarian.
It was built according to the nineteenth-century principles of Enrico Rocchi: with
fire mouths effective for long-distance shooting. By reading the correspondence from the
Commission of Inquiry, yes design errors of permanent works are avoided. Today, the
ruins of the Verena fort, in a area of extraordinary landscape value, are easily accessible
through the chairlift which, from the Verenetta refuge below, it climbs to the top of
Mount Verena. The current appearance is that of a ruin and as such is placed on the line
between the search for immortality of matter and the inevitable action of time.