Vol. 27 No. 2 (2019)
Articles
Riflessioni sul recupero del percorso sulle mura della Fortezza da Basso di Firenze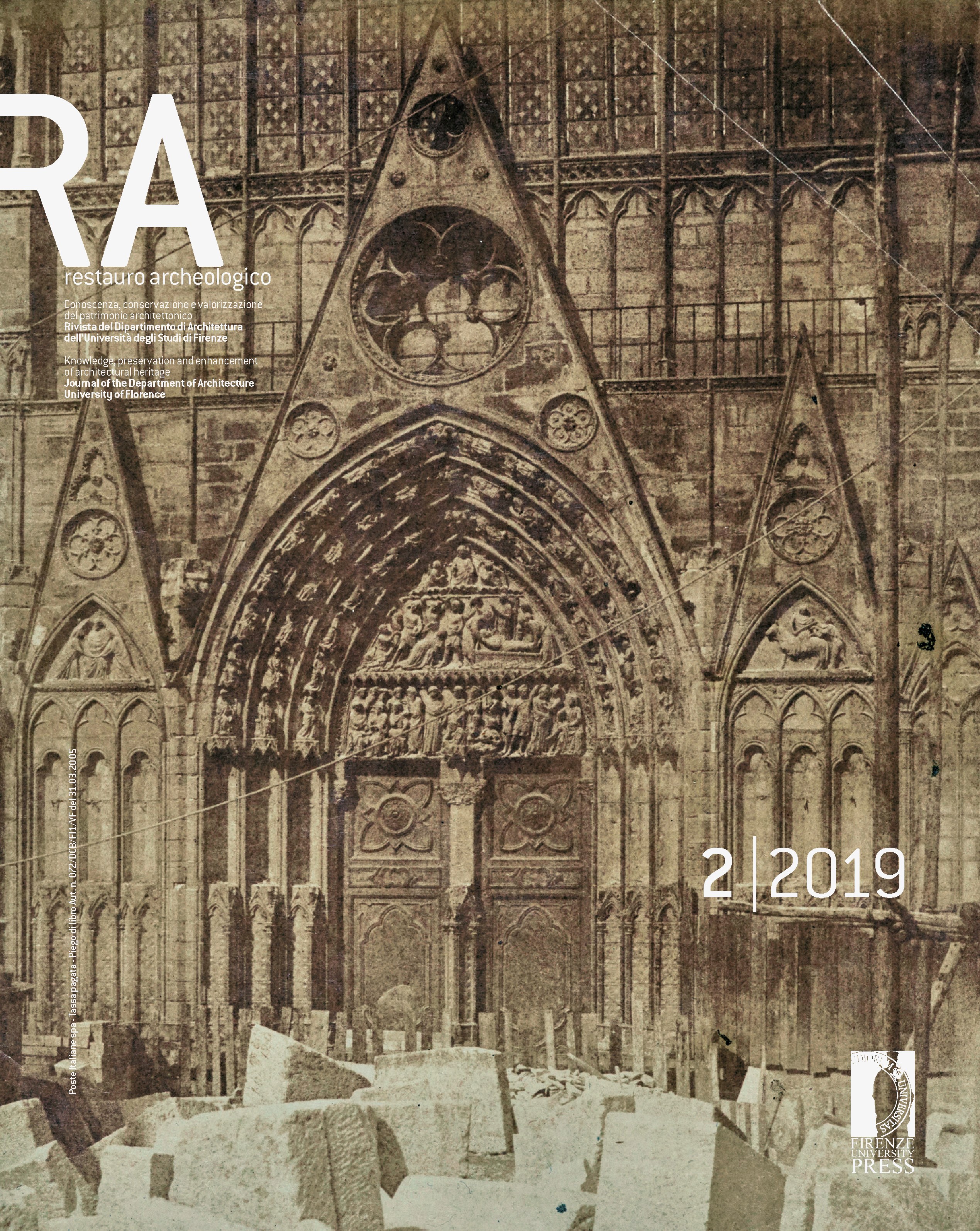 Keywords
Fortezza da Basso

,

tamed wild

,

walking on the ramparts

,

landscape

,

archaeology
How to Cite
Valentini, A. (2020). Riflessioni sul recupero del percorso sulle mura della Fortezza da Basso di Firenze. Restauro Archeologico, 27(2), 156-171. https://doi.org/10.13128/rar-8862
Copyright (c) 2020 Antonella Valentini
This work is licensed under a Creative Commons Attribution 4.0 International License.
Abstract
The essay deals with a particular topic within the broader theme concerning the restoration
of the Fortezza da Basso in Florence: the recovery of the walk on the walls of the
fortified complex. It is a place so central but almost unknown because it is not accessible,
in which forgetfulness has created a singular vegetable microcosm inside the city,
that it will be given to tourists and Florentines for a renewed use. This walk on the top of
the Fortress is an interesting field of design experimentation that combines archeology,
landscape and architecture. The article reflects on the transformation and intervention
options in multiple stratigraphic places, between preservation of persistent historical
values and renewal of using forms.