Research and Experimentation
Performative housing for extreme climatic conditions: the African Off-grid Housing (AOH) research project case study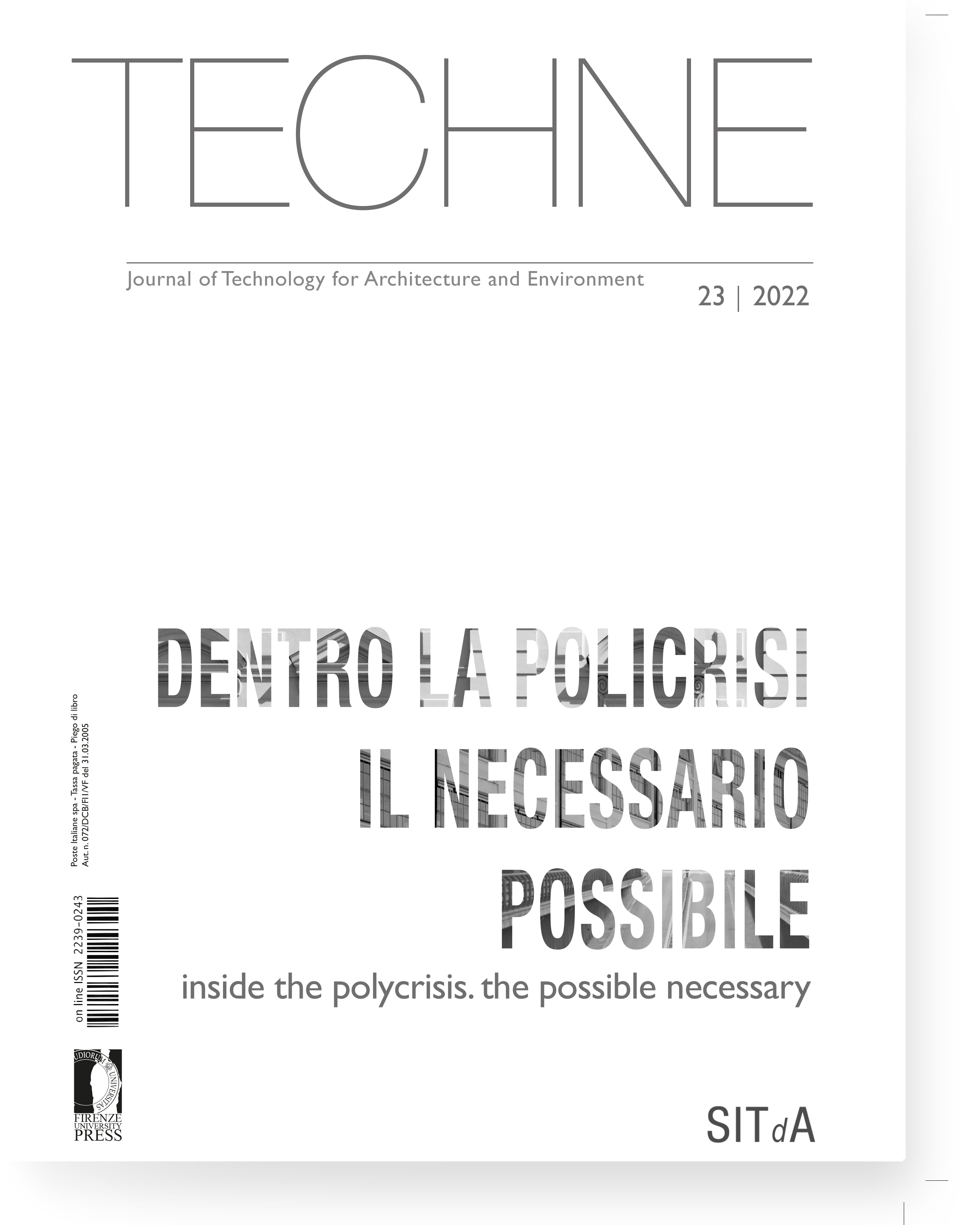 Published 2022-03-16
Keywords
African off-grid housing

,

Sustainable construction

,

Digital manufacturing

,

Self-sufficient architecture

,

Renewable energy
How to Cite
Cascone, P., Schiano-Phan, R., Lau, B., Georgiadou, M. C., & Laddaga, M. (2022). Performative housing for extreme climatic conditions: the African Off-grid Housing (AOH) research project case study. TECHNE - Journal of Technology for Architecture and Environment, (23), 187–199. https://doi.org/10.36253/techne-12175
Abstract
«Today, 600 million people in Africa do not have access to electricity and 900 million lack access to clean cooking facilities» (IEA, 2019). With this premise, the paper will explain the research agenda of the African Off-grid Housing project on how to design and build off-grid and affordable housing solutions for Sub-Saharan Africa. This ongoing project is being developed at the School of Architecture and Cities of the UoW with the support of the GCRF.
The research agenda is based on the idea of producing innovative knowledge able to bridge traditional and advanced design strategies as well as construction technologies in response to the urgent need of sustainable and performative housing in Sub-Saharan Africa.
Downloads
Download data is not yet available.