TECHNE 23 (2022): Inside the Polycrisis. The Possible Necessary
Innovation and Industrial Development
The development of lightweight membrane constructions and the role of the European association TensiNet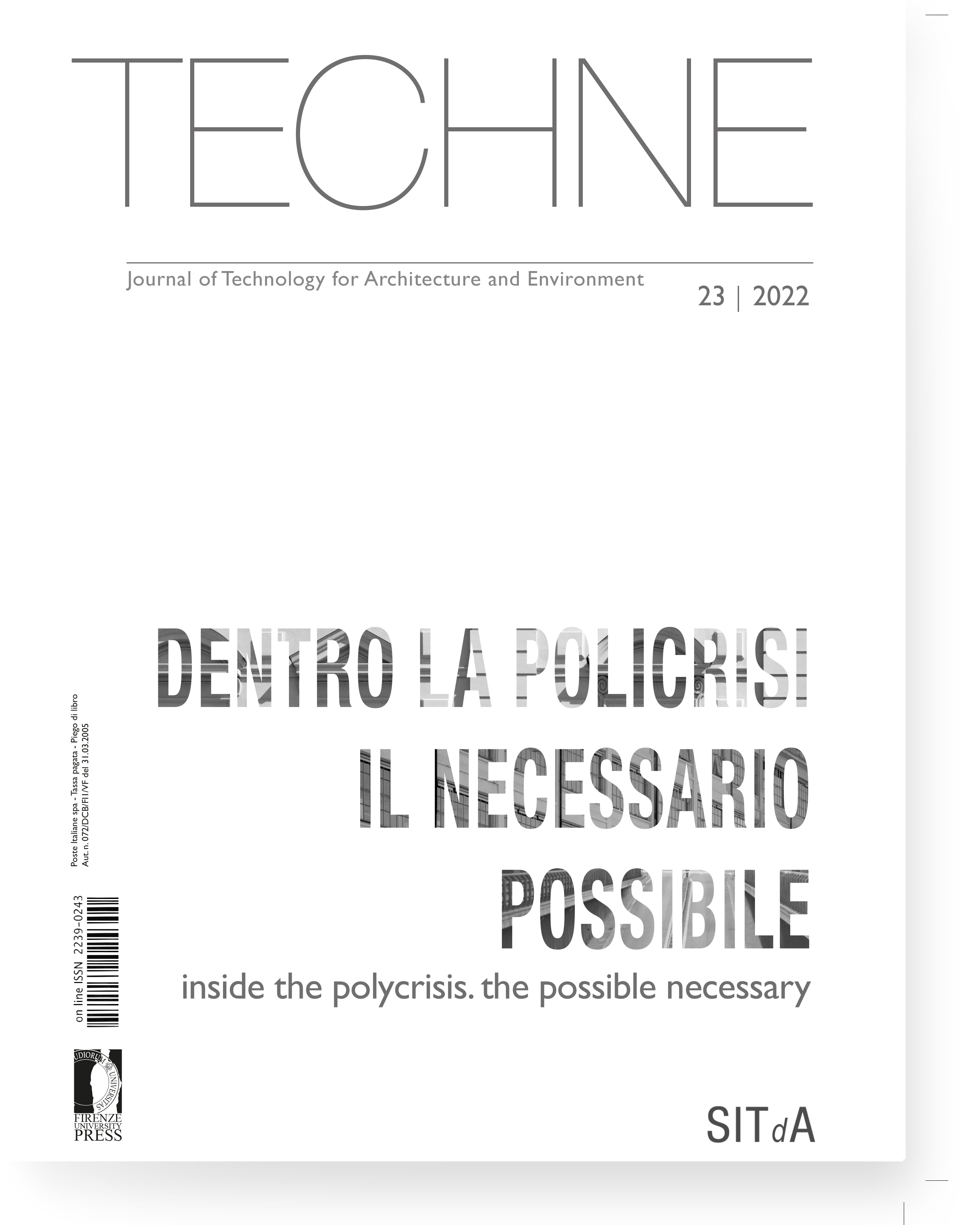 How to Cite
Claudi de St. Mihiel, A. (2022). The development of lightweight membrane constructions and the role of the European association TensiNet. TECHNE - Journal of Technology for Architecture and Environment, (23), 289-295. https://doi.org/10.36253/techne-12925
Copyright (c) 2022 Alessandro Claudi de St. Mihiel,
This work is licensed under a Creative Commons Attribution 4.0 International License.
Abstract
In 2004, Kurt W. Forster, curator of the International Architecture Exhibition of the Venice Biennale, in his opening speech, addressed the fundamental changes taking place in contemporary architecture, both in the field of design theory and practice, and in the use of new construction technologies, asserting that buildings are literally "made of surfaces". Surfaces that are transformed into interfaces, osmotic membranes that regulate complex flows, from the environmental ones (thermal, light, acoustic) to the material ones, up to the figurative, informative and communicative ones that characterize the image of contemporary spaces.