Essays and Viewpoint
On the valorisation of public real estate properties: the valuation of programs and projects (feasibility study)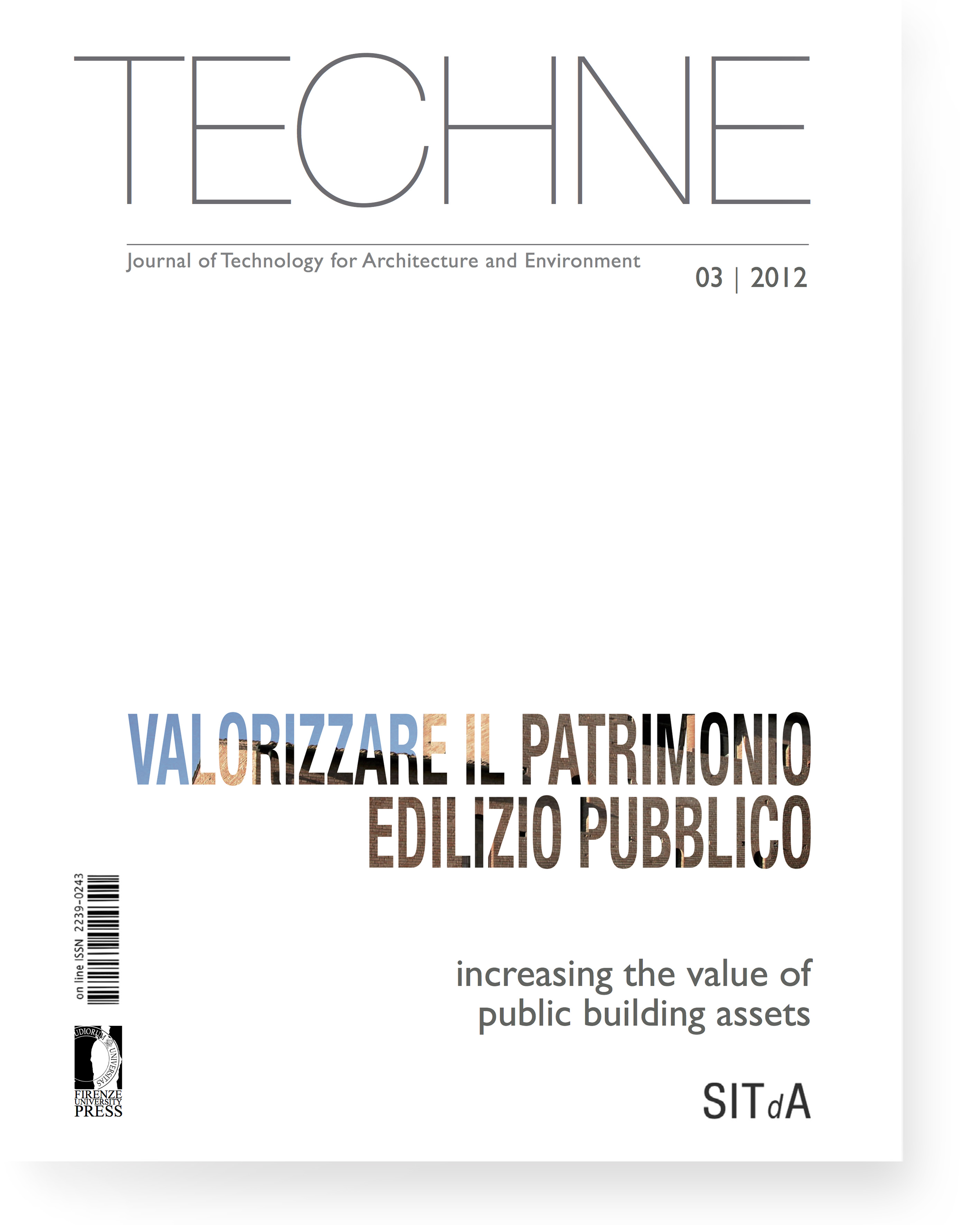 Published 2012-04-30
Keywords
Real Estate

,

Appraisal

,

Increase in Value

,

Projects

,

Development
How to Cite
Bambagioni, G. (2012). On the valorisation of public real estate properties: the valuation of programs and projects (feasibility study). TECHNE - Journal of Technology for Architecture and Environment, 3(1), 55–61. https://doi.org/10.13128/Techne-10863
Abstract
Building construction and improvement and development require a holistic approach that allows an overall valuation of the investment, also as regards its town-planning/technical/economic aspects. The valuation can be done ex ante through feasibility studies (which are expressly provided for in the cases referred to in the Regulation for Implementation and Enforcement of the code of Public Contracts (D.P.R. 207/2010); to this end it is necessary to reconcile the "project constraints" that take shape in four macro-areas: Resources (and Economic Sustainability), Cost Engineering, Time Frames, Performance/Quality.
Demonstrating the economic sustainability of a building project by combining principles and definite rules consistent with international best practices – even more so in the current international economic-financial situation – constitutes the essential prerequisite for raising resources, sometimes even among international institutional investors, that make it possible to develop all stages of the building process with continuity. An intelligent promotion and development of the immense national public real estate heritage will also promote the country's economic-social development.
Downloads
Download data is not yet available.