TECHNE 18 (2019): Detailed Design
Essays and Viewpoint
Executive project and building pathology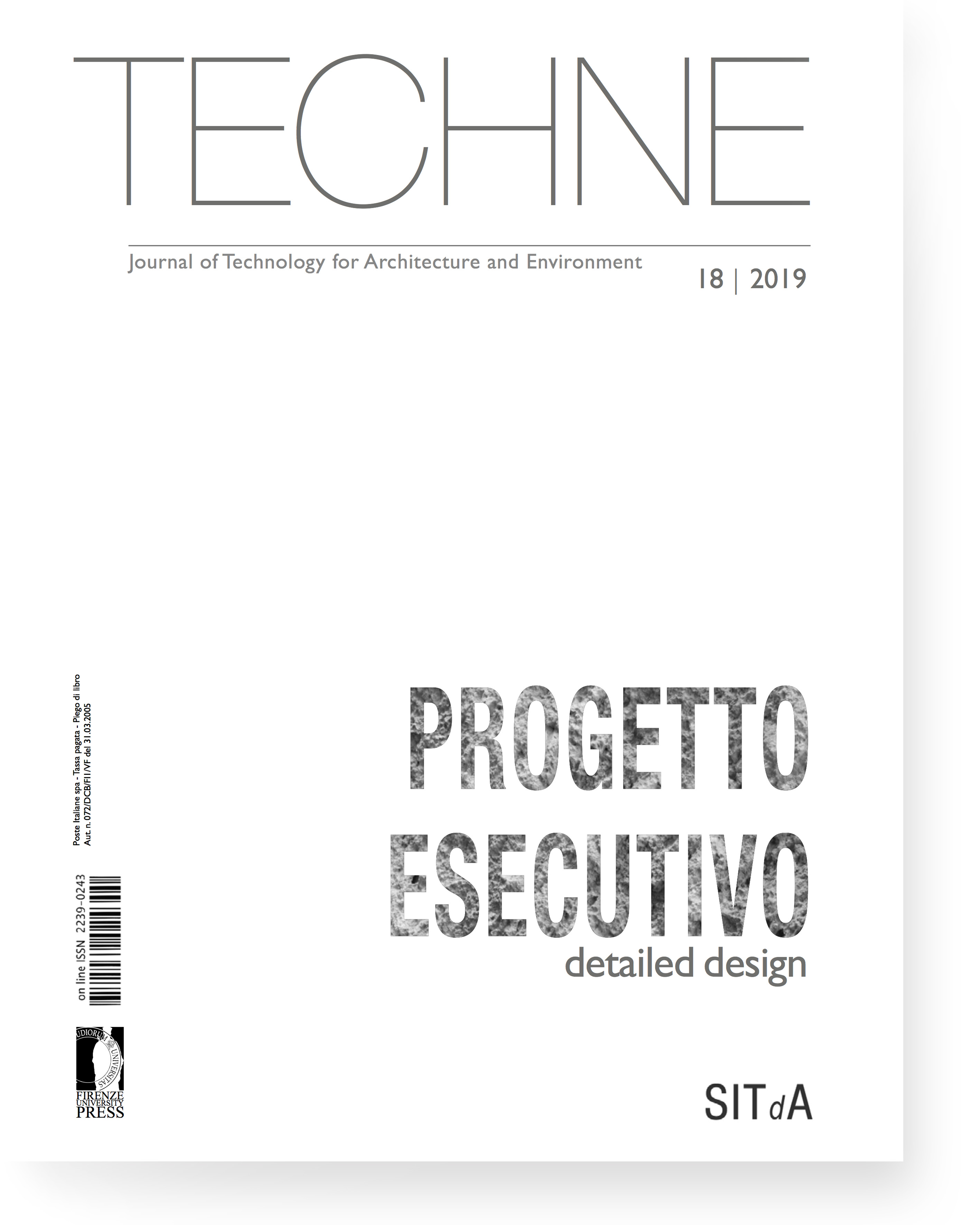 Published
November 29, 2019
Keywords
Building pathology

,

Building quality

,

Degradation agents

,

FMEA

,

Risk Management
How to Cite
D'Olimpio, D. (2019). Executive project and building pathology. TECHNE - Journal of Technology for Architecture and Environment, (18), 154-163. https://doi.org/10.13128/techne-7522
Copyright (c) 2019 Domenico D'Olimpio
This work is licensed under a Creative Commons Attribution 4.0 International License.
Abstract
Often the executive design performs its task of defining "completely and in every architectural, structural and plant detail the intervention to be carried out", but it is lacking in the awareness of the multiple agents of degradation and Possible factors of alteration that can interfere, acting on the construction work final and in operation, on its performance levels, on its durability and on the quality of building more generally. The result of these information deficiencies of the Executive project is, very often, that of a deficiency in the technical quality of the project. This situation inevitably determines a non-quality of construction, especially in reference to the maintenance, over time, of the performance levels, which will decay in function of processes of pathological ageing completely inconsistent with life of the building artifacts in question.
It is therefore necessary to define specific methodological approaches for the identification of correlations between degradation agents – conditions of degradation and failure – technical-constructive options.