Vol. 32 No. 2 (2018): Advances in Horticultural Sciences
Articles
Colchicine-induced autotetraploidy and altered plant cytogenetic and morpho-physiological traits in Catharanthus roseus (L.) G. Don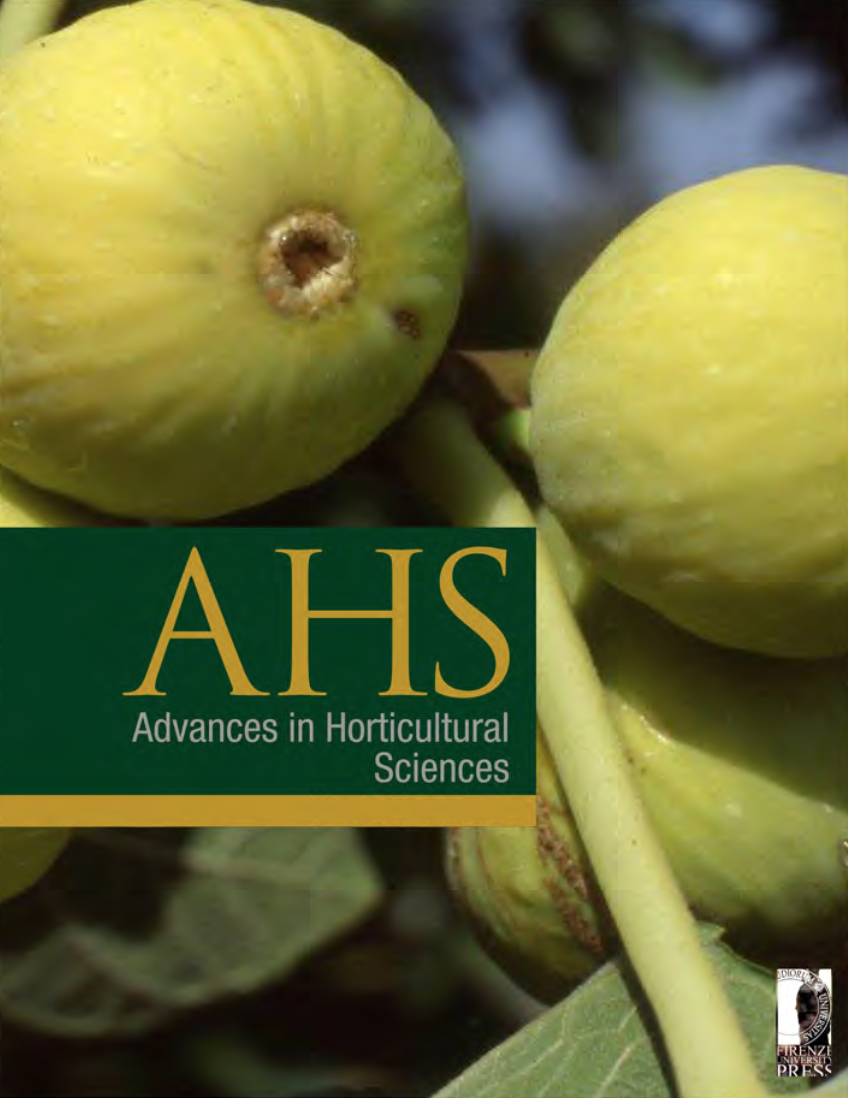 Keywords
chromosome number

,

flow cytometry
How to Cite
Hosseini, H., Chehrazi, M., Nabati Ahmadi, D., & Mahmoodi Sorestani, M. (2018). Colchicine-induced autotetraploidy and altered plant cytogenetic and morpho-physiological traits in Catharanthus roseus (L.) G. Don. Advances in Horticultural Science, 32(2), 229-238. https://doi.org/10.13128/ahs-20845
Abstract
Artificially induced polyploidy is often used to alter plant growth pattern
and genetic makeup of certain plant species. This experiment was conducted to induce autotetraploidy in Catharanthus roseus ('Alba') which contains diploid chromosomes. Application of four levels (0, 100, 200 and 400 mg/l) of colchicine concentrations were utilized at the two true leaf stages of C. roseus. It has been observed that 200 mg/l colchicine treatment had the most striking effect on producing polyploid plants. This concentration was able to boost yield performance and survival of tetraploids to 35% and 79% respectively. Increasing of ploidy level was confirmed by flow cytometry and chromosome number. But, plant survival significantly decreased with increased of colchicine concentration. Chromosome number, length and diameter of stomata and chloroplast number in stomata of guard cells increased with increased ploidy level, whereas the numbers of stomata decreased from 390 to 177 mm2 in
tetraploid plants. The overall consequence of colchicines treatment appeared to be a beneficial approach. It elucidated that the chlorophyll content, diameter of the lateral branches, leaf length and width, petal length and width, duration length of flowering, durability of flowering, root diameter, fresh and dry weight of roots, seed length and seed diameter significantly increased in tetraploid as compared to diploid plants.