Vol. 28 No. 1 (2020)
Articles
Un archeologo per il restauro. Antonino Salinas (1841-1914)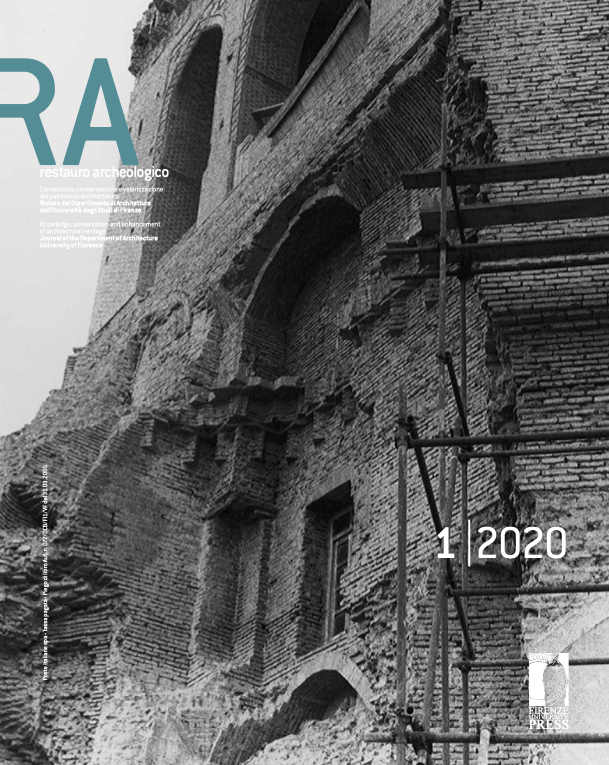 Published
November 23, 2020
How to Cite
Genovese, C. (2020). Un archeologo per il restauro. Antonino Salinas (1841-1914). Restauro Archeologico, 28(1), 18-37. https://doi.org/10.13128/rar-9791
Copyright (c) 2020 Carmen Genovese
This work is licensed under a Creative Commons Attribution 4.0 International License.
Abstract
Antonino Salinas, a well-known Sicilian archaeologist, was also a protagonist in the history of the restoration of monuments, and in particular of "Arab-Norman" architecture.
He held various positions, including that of Director of the National Museum of Palermo and of Superintendent. The essay traces, through the analysis of his writings, the stages of his contribution to the restoration of monuments in Sicily between the nineteenth and twentieth centuries.