Dossier
Heteronomy of architecture. Between hybridation and contamination of knowledge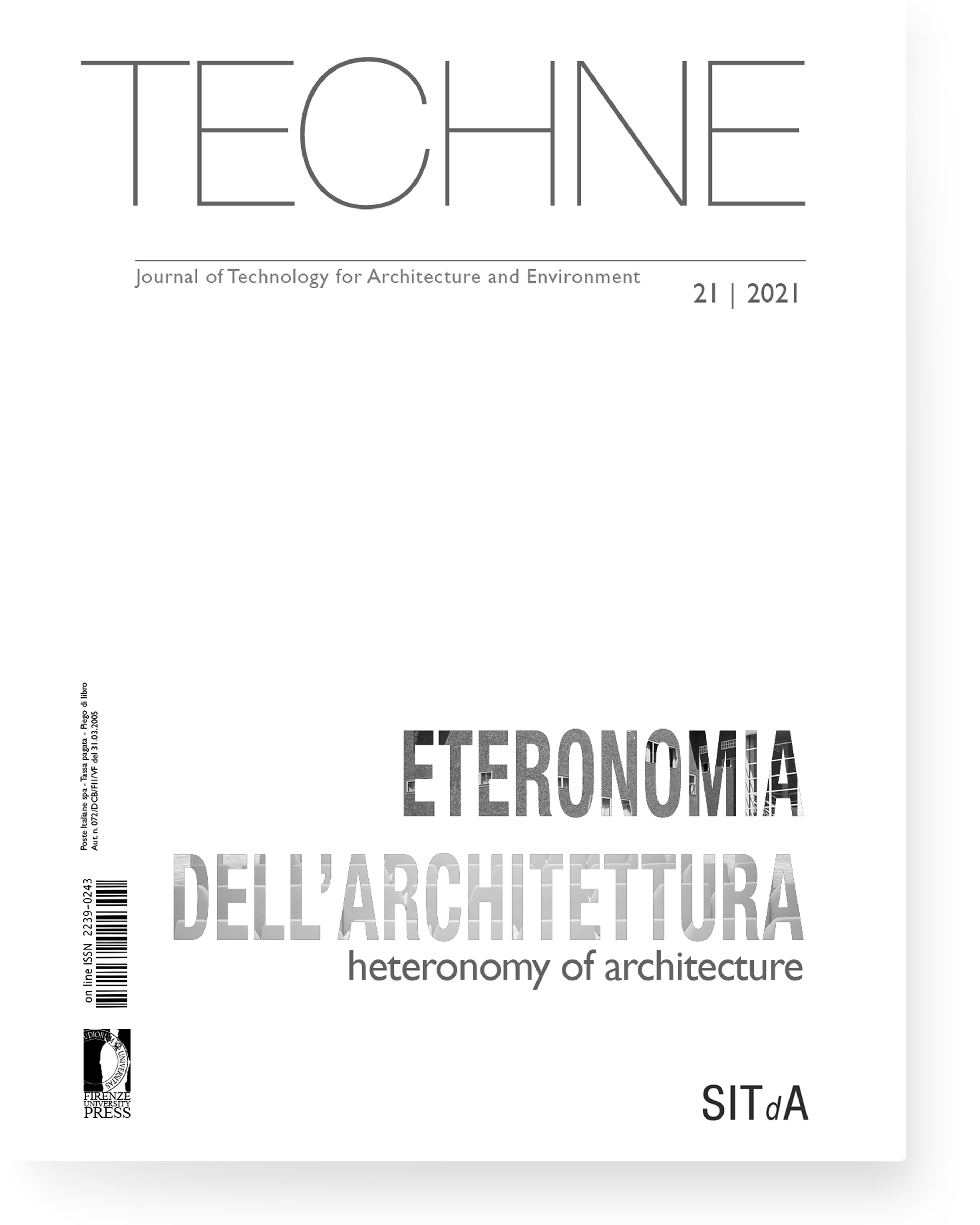 Published 2021-05-26
How to Cite
Paoletti, I., & Pilar Vettori, M. . (2021). Heteronomy of architecture. Between hybridation and contamination of knowledge. TECHNE - Journal of Technology for Architecture and Environment, (21), 16–20. https://doi.org/10.36253/techne-11015
Abstract
«For a place to leave an impression on us, it must be made of time as well as space – of its past, its history, its culture» (Sciascia, 1987).
Architecture is one the many disciplines which, due to their heteronomous nature, aspire to represent the past, present and future of a community. Just as the construction of buildings is not merely a response to a need, but rather an act that incorporates the concrete translation of desires and aspirations, so too do music, philosophy, and the figurative arts reflect contemporary themes in their evolution. The fragmentation of skills, the specialisation of knowledge, the rapid modification of the tools we work with, the digitalisation and hyperdevelopment of communication are all phenomena that have a substantial impact on the evolution of disciplines in a reciprocal interaction with the intangible values of a community – economic, social and cultural – as well as the material assets of the places where it expresses itself.
Downloads
Download data is not yet available.