Original Research Article
Wine ratings and advertising strategies: is there a link?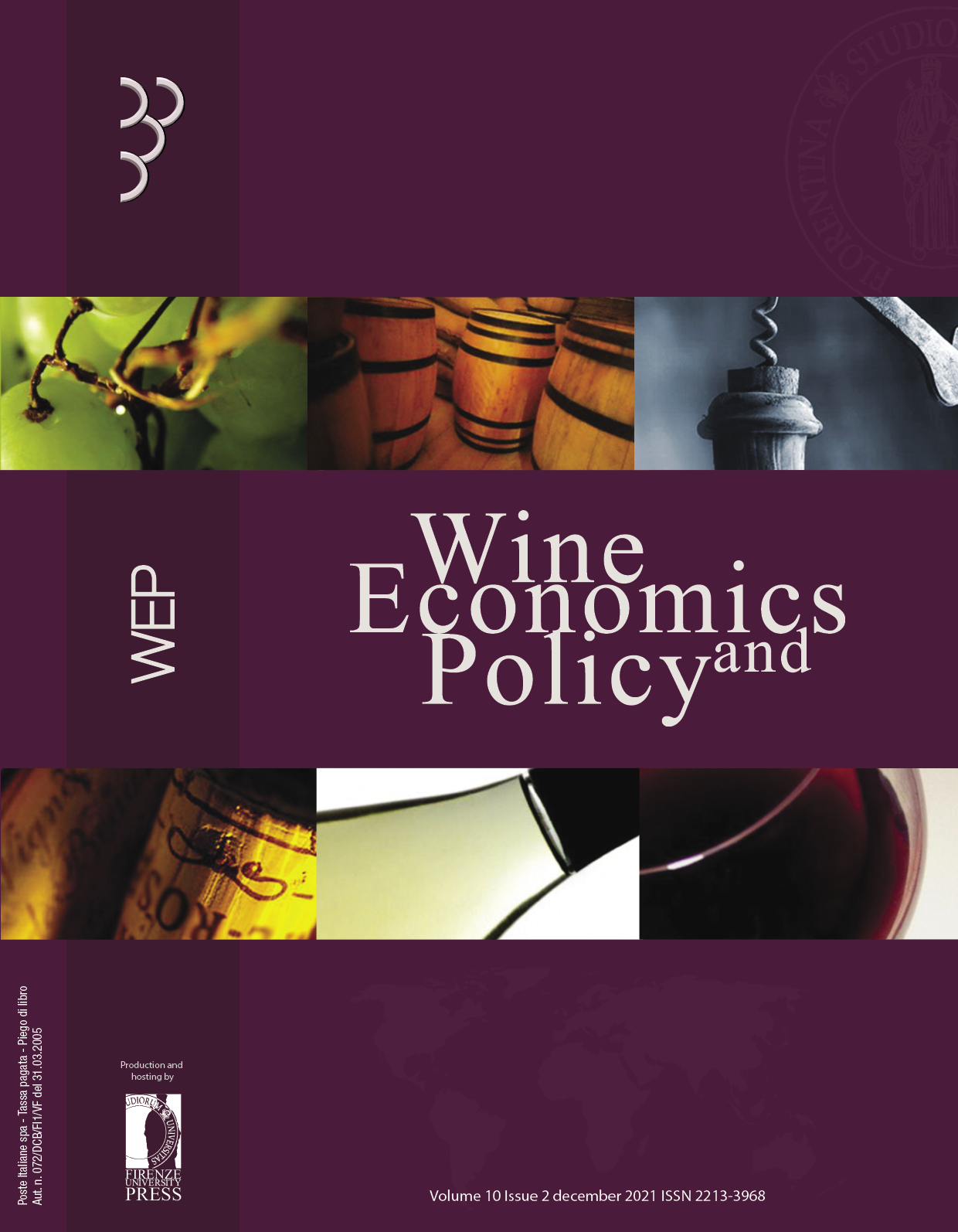 Published 2021-08-03
Keywords
advertising

,

Heckit model

,

wine ratings

,

winery
How to Cite
Sellers-Rubio, R. (2021). Wine ratings and advertising strategies: is there a link?. Wine Economics and Policy, 10(2), 87–97. https://doi.org/10.36253/wep-10639
Abstract
Advertising is one of the most widely used marketing resources in the beverage industry, yet the wine industry has not made an intense use of this resource over time. The small average size of wineries together with rising concerns about the effectiveness of advertising has led many wineries to use alternative strategies to market their products: collective brands, the display of prizes and medals on their labels, or positive ratings in expert guides. In this sense, the objective of the present study was to analyse the behaviour of wineries regarding their use of advertising as a marketing resource. Specifically, we analysed the advertising strategy of wineries with respect to the existence of publicly available wine ratings. The method was based on the estimation of a Heckit model that simultaneously identifies the variables underlying the decision to invest in advertising and the determinants of the amount of money invested. The results revealed a nonlinear relationship between wine ratings and advertising investment.