Short note
Grafting compatibility between Okra cultivars and root-knot nematode resistant Kenaf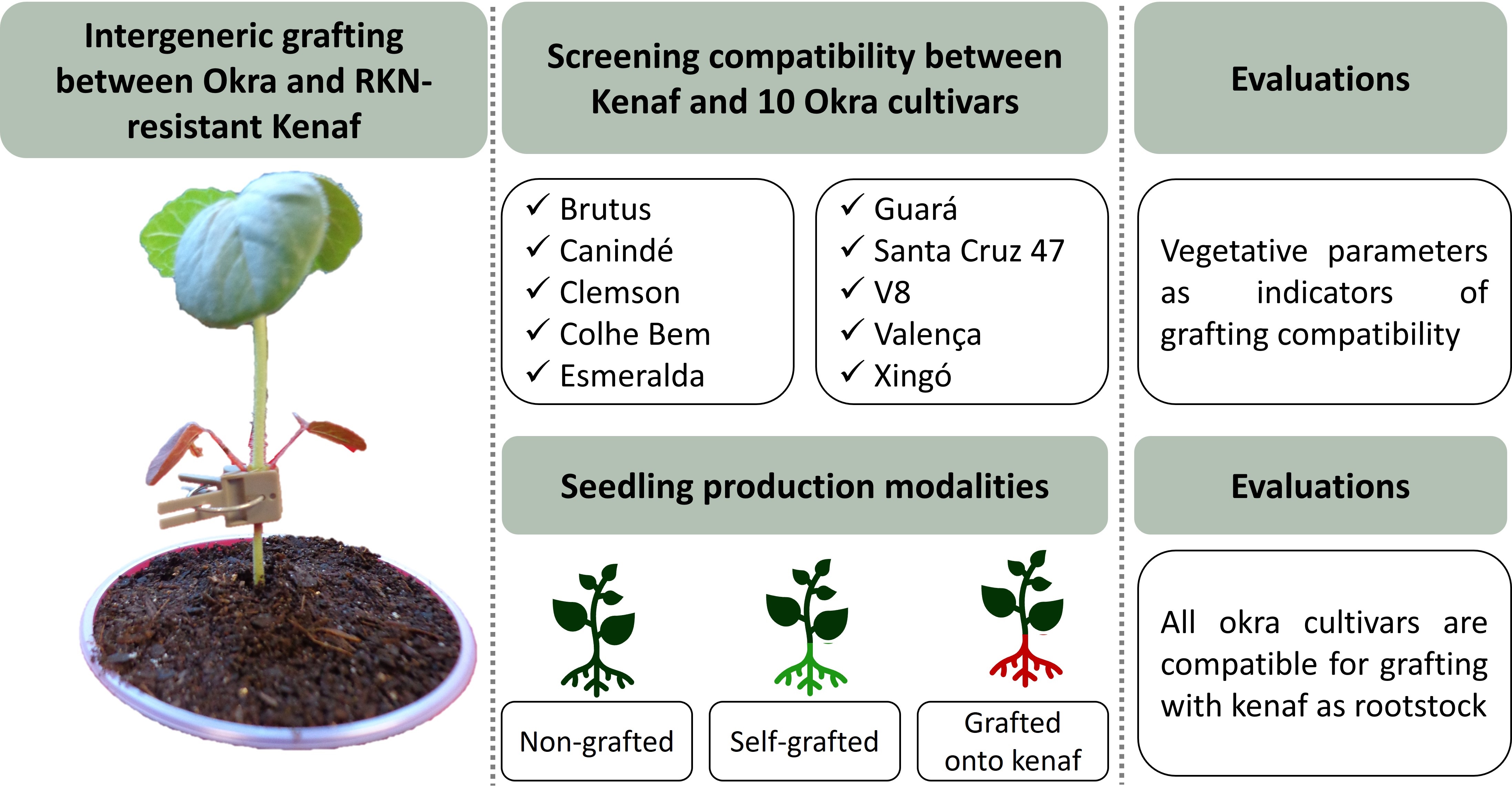 Published 2022-12-14
Keywords
Abelmoschus esculentus L. Moench

,

Hibiscus cannabinus L.

,

intergeneric grafting

,

Meloidogyne spp.
How to Cite
Silva, E. H. C., Versuti, J. ., & Braz, L. T. (2022). Grafting compatibility between Okra cultivars and root-knot nematode resistant Kenaf. Advances in Horticultural Science, 36(4). https://doi.org/10.36253/ahsc-12937
Abstract
The use of intergeneric grafting has been reported as an alternative to manage root­knot nematodes in okra, but the compatibility for grafting has only been tested in a few okra (Abelmoschus esculentus L. Moench) cultivars. The kenaf (Hibiscus cannabinus L.) is resistant to root­knot nematode species and is a potential rootstock for okra. The objective was to study the compatibility of kenaf as rootstock with okra cultivars. It was used a completely randomized design, in factorial scheme 3x10, with five repetitions. The compatibility was assessed by measuring several vegetative characteristics. All cultivars are compatible for grafting with kenaf as rootstock. Grafting onto kenaf may be an option to control root­knot nematodes.