Open Essays and Researches
Innovare per immaginare un futuro. Le periferie e il terziario innovativo.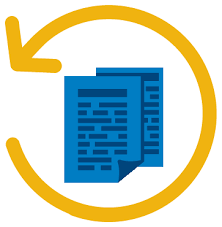 Published 2023-01-31
Keywords
processes and incentives

,

italian regions

,

development

,

innovation
How to Cite
Guarascio, C. (2023). Innovare per immaginare un futuro. Le periferie e il terziario innovativo. Cambio. Rivista Sulle Trasformazioni Sociali. https://doi.org/10.36253/cambio-13204
Abstract
La letteratura si è concentrata sul ruolo delle istituzioni nella promozione di percorsi di sviluppo e nel supporto alle idee innovative capaci di produrre cambiamento, definendo anche delle caratteristiche di differenziazione del benessere tra le regioni. Ciononostante anche nei territori fragili e periferici esistono delle organizzazioni innovative, e c'è una crescita del terziario innovativo. Di fronte ad una marginalizzazione anche data dalla scarsa dotazione di infrastrutture fisiche, una performance innovativa positiva potrebbe incidere sul processo di periferizzazione di questi territori, per questo motivo è interessante cercare di capire quali sono i meccanismi generativi che favoriscono la nascita di organizzazioni innovative anche in questi territori.
Il lavoro si concentra sull'analisi del settore del terziario innovativo in Calabria, mettendo in evidenza potenzialità e debolezze. L'analisi del caso studio in profondità si basa su un metodo quanti-qualitativo. La prima parte presente alcune elaborazioni proprie sulla struttura economica locale e sugli occupati (dati Istat, del Ministero del lavoro, e Aida aziende, al 2020). In una seconda parte si propone uno studio qualitativo multidimensionale attraverso l'analisi di venticinque interviste, ad imprenditori innovativi e attori privilegiati.
L'analisi mette in evidenza alcuni meccanismi generativi legati al contesto e alle caratteristiche organizzative, evidenziando anche le sfide ad un più radicato dispiegamento del settore sul territorio, in senso trasversale.