La famiglia Bargellini con Archivio Il Sessantotto, Fondazione Giovanni Michelucci, Istituto Ernesto de Martino, Cambio. Rivista sulle trasformazioni sociali nel 2019 hanno istituito il Premio "Lorenzo Bargellini", per tesi di laurea magistrale e di dottorato. A partire dal successo riscontrato, è emanata la quarta edizione del Premio con apertura del bando il 1 dicembre 2022 e chiusura il 28 febbraio 2023, premiazione 4 giugno 2023.
---
---
Cambio. An International Journal on Social Change
Cambio. Rivista sulle trasformazioni sociali is a peer-reviewed and open-access electronic journal now in its nineth year. It aims to promote theoretical and analytical debates at international level arising from contributions focused on processes of change that are affecting present-day individuals and societies at both local and global levels. CAMBIO's main inspiration is sociological, but it has deliberately chosen to place itself in the open field of the social sciences, convinced that there can be no real depth of specialization without acceptance of the challenge of complexity, a challenge that must be faced in any attempt to interpret, understand, explain or comprehend.
Editor-in-Chief:
Angela Perulli, Università di Firenze, Italy
e-ISSN: 2239-1118
---
CAMBIO. Rivista sulle trasformazioni sociali is indexed in:
---
CAMBIO. Rivista sulle trasformazioni sociali is supported by: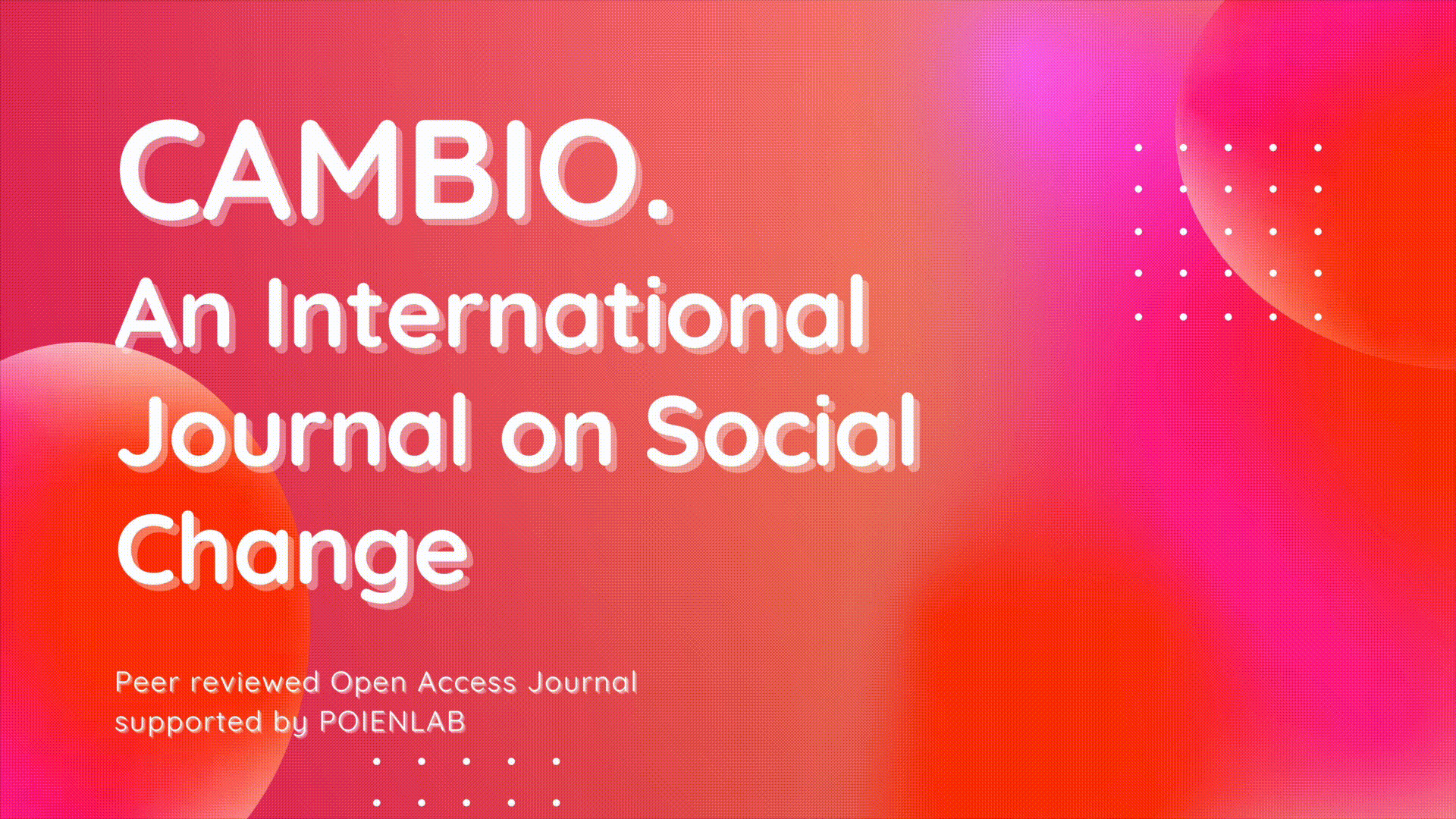 ---
Current Issue
Vol 12, No 23 (2022): Upcoming - La finanza alla prova dell'emergenza sanitaria