Vol. 19 No. 2 (2021): n° 2 luglio-dicembre 2021
Dossier. Women's role in preventing radicalization and antisocial behaviour in f
From Radicals to Community Builders: Reframing the Roles of Women through Design Thinking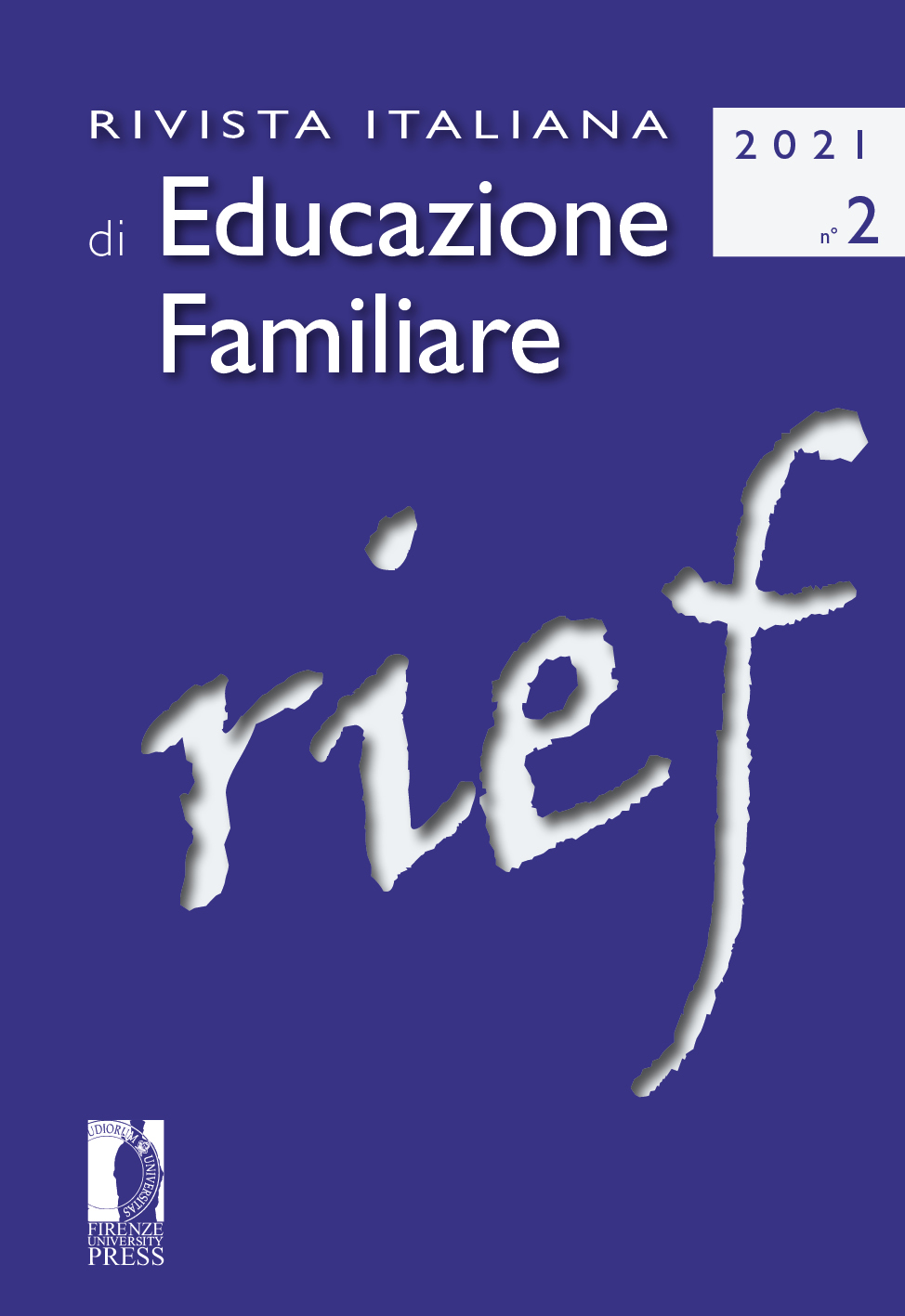 Published
December 23, 2021
Keywords
female radicalisation

,

"CommUnity" Project

,

radicalism

,

arts-based activities

,

design thinking
How to Cite
Huion, P., Sayer, H., & Pinto-Bello Gomez, R. (2021). From Radicals to Community Builders: Reframing the Roles of Women through Design Thinking. Rivista Italiana Di Educazione Familiare, 19(2), 27-39. https://doi.org/10.36253/rief-10520
Copyright (c) 2021 Patricia Huion, Handan Sayer, Raquel Pinto-Bello Gomez
This work is licensed under a Creative Commons Attribution 4.0 International License.
Abstract
In this paper, we problematise the concept of radicalisation, more in particular female radicalisation. First, we define radicalisation, differentiate between the types of radicalisation, and how it is enabled through both societal and personal factors and discuss gender-specific drivers through a literature review. Next, we discuss our methodology combining wicked problems and design thinking.
This methodology allows us to tap into the tacit knowledge of the grass-root change agents organising arts-based activities to prevent female radicalisation. It facilitates uncovering and working with blind spots within the arts-based activities and the training sessions held within the "CommUnity Project" (Horizon 2020, n. 871056). In our final critical reflection, we discuss the urgency of working with these unknown female radicalised roles as these societal blind spots enable radicalism.