Dossier
Interview with Nicola Emery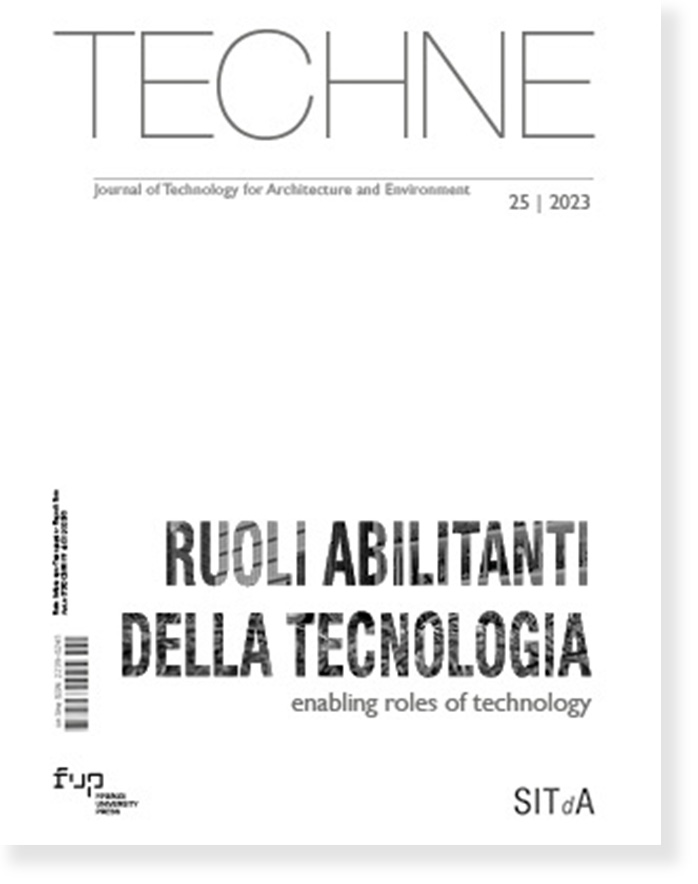 Published 2023-05-30
How to Cite
Emery, N., Angelucci, F., & Davoli, P. (2023). Interview with Nicola Emery. TECHNE - Journal of Technology for Architecture and Environment, (25). https://doi.org/10.36253/techne-14628
Copyright (c) 2023 Nicola Emery
This work is licensed under a Creative Commons Attribution 4.0 International License.
Abstract
The contribution proposes to think about the antinomies of enabling technologies, the paradox of a 'facilitation' that exempts mankind not only and not so much from the fatigue of material labour (which remains hidden but persists) but also and more drastically from the possibility of the moral freedom of choice and refusal. If, in the contemporary framework, nothing less than the possibility of deciding the purpose of doing is in danger of falling, if the purpose always seems to be decided in advance by the totalising logic of the process at work, we must remain vigilant about the cost in terms of the metamorphosis of the critical and authentically projectual rationality of 4.0 era.
We need to think of the present from a disenchanted prognosis, which welds the genesis of the 'totally administrated world' to that of 'automation'; we need to defuse the naive relationship with 'enabling technologies' that too often still mask and legitimise a persistent banality of evil, still boasted, amidst the new barbed wire of sensors, as an unchangeable destiny.
Downloads
Download data is not yet available.