TECHNE 18 (2019): Detailed Design
Essays and Viewpoint
Designing for co-evolution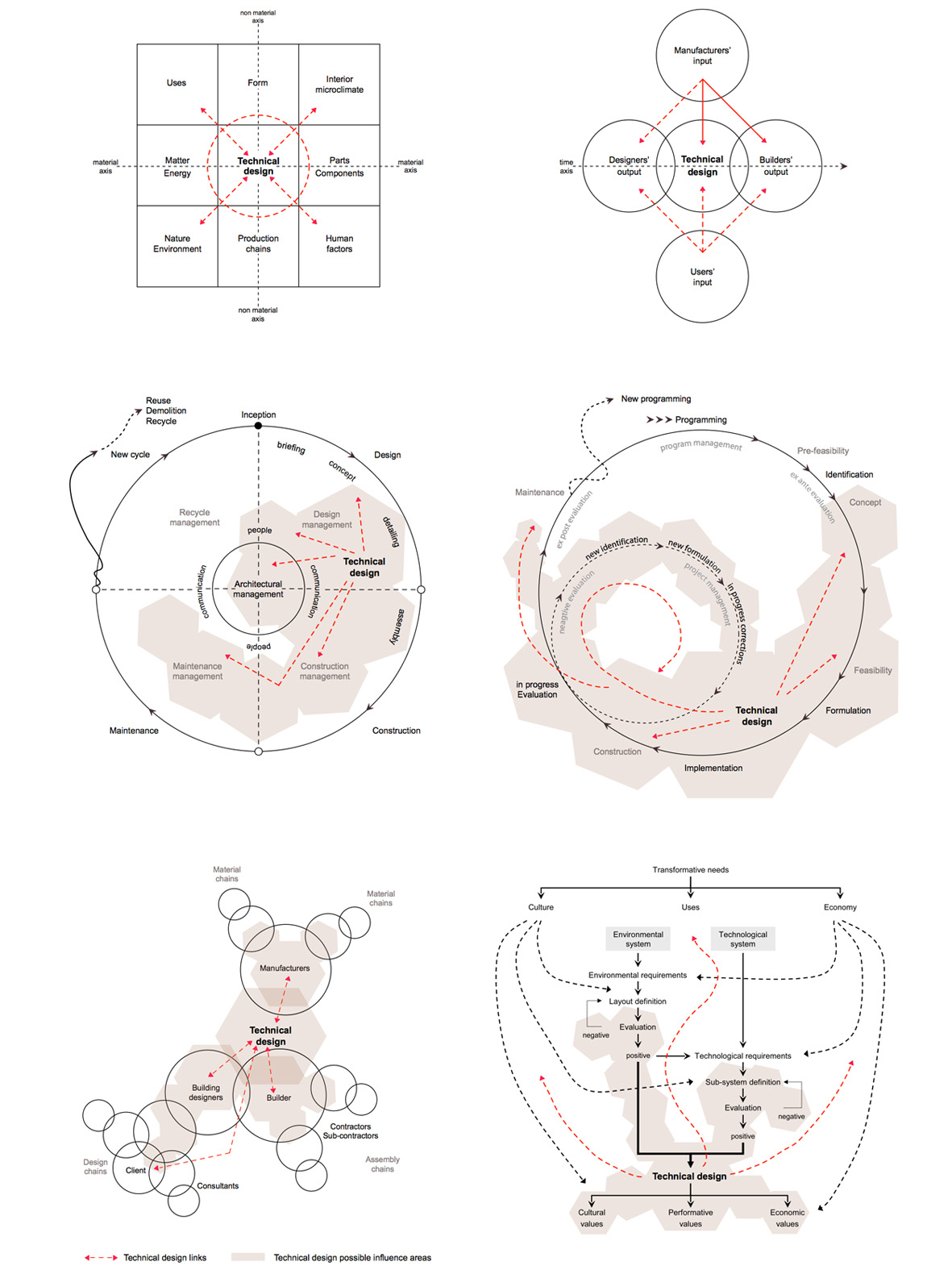 Published
November 29, 2019
Keywords
Design process

,

Environmental metamorphosis

,

Co-Evolution

,

Anti-Fragility

,

Adaptability
How to Cite
Angelucci, F., & Di Sivo, M. (2019). Designing for co-evolution . TECHNE - Journal of Technology for Architecture and Environment, (18), 120-127. https://doi.org/10.13128/techne-7518
Copyright (c) 2019 Filippo Angelucci, Michele Di Sivo
This work is licensed under a Creative Commons Attribution 4.0 International License.
Abstract
An authorial and hermetic concept of buildings no longer responds to shifting contemporary needs and lifestyles. 
A linearizing vision of the building process tends to limit technical design to the simple translation of design considerations into construction drawings. Any possibilities to define a broader framework of co-evolving relations between ideation, construction and the possibility to adapt what we build to unpredictable functional, social and economic changes are set aside.
Rethinking the methods, contents and objectives of technical design presents an important challenge for extending the survival of a building. More important than the survival of an idea or form, this is a key element of the social, ecological and economic sustainability of making architecture.