Vol. 19 No. 2 (2021): n° 2 luglio-dicembre 2021
Articles
Transizione ecologica e nuove generazioni: il ruolo della famiglia nella promozione della sostenibilità in un'ottica inclusiva e interculturale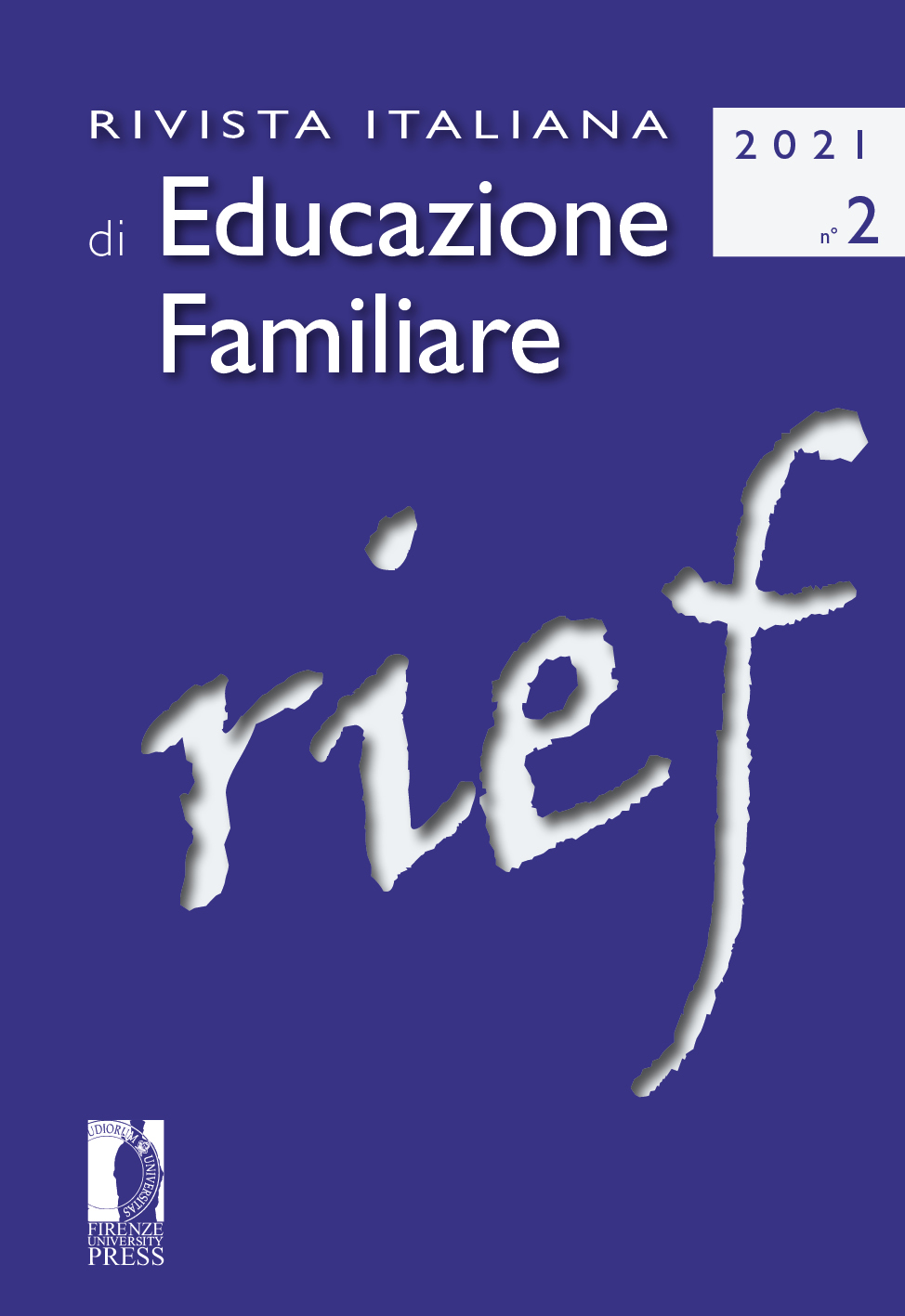 Published
December 23, 2021
Keywords
education for sustainable development

,

ecological transition

,

social responsibility

,

global citizenship

,

community
How to Cite
Prisco, G. (2021). Transizione ecologica e nuove generazioni: il ruolo della famiglia nella promozione della sostenibilità in un'ottica inclusiva e interculturale. Rivista Italiana Di Educazione Familiare, 19(2), 159-168. https://doi.org/10.36253/rief-12171
Copyright (c) 2021 Giada Prisco
This work is licensed under a Creative Commons Attribution 4.0 International License.
Abstract
Starting from a reflection on the emergencies caused by the Covid-19 pandemic, the article analyzes the role of the sustainability in education, based on the international recommendations and documents in this sense. Today more than ever it makes it necessary to live our common good world, promoting an ecological transition towards more inclusive, democratic and resilient communities.
To achieve such a condition, it is necessary to invest in the training of future citizens. The family, as an educational agency, is called in this sense to support the new generations in the acquisition of a sustainability mindset and a planetary awareness that can help them interact in a conscious, responsible and reflective way in the current global world.