Essays and Viewpoint
Environmental Design with Regard to Emergency and Scarce Resources: a few Method Reflections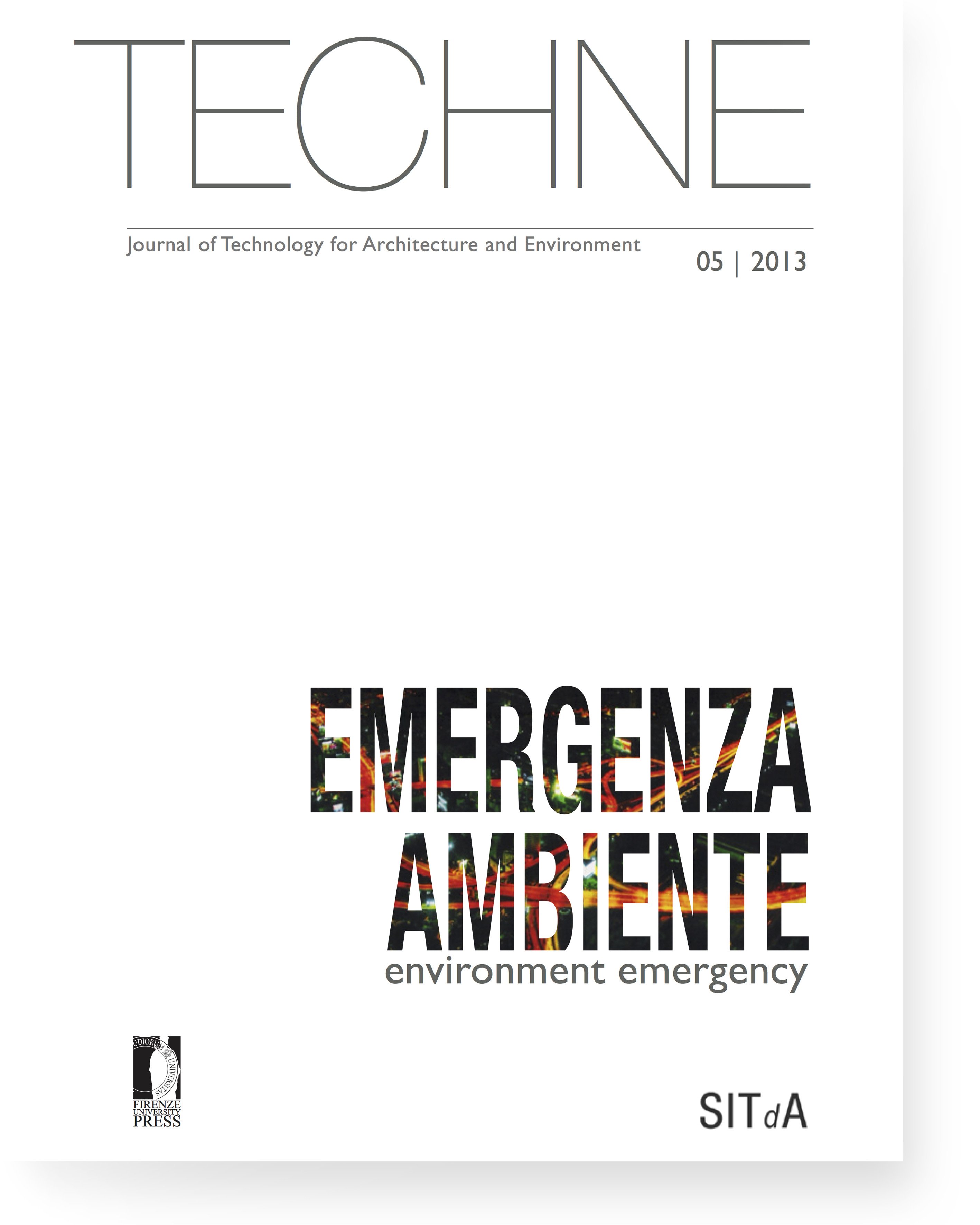 Published 2013-05-13
Keywords
Environmental Emergency

,

Scarce Resources

,

Evolutionary Approach

,

Adaptive Design
How to Cite
Tucci, F. (2013). Environmental Design with Regard to Emergency and Scarce Resources: a few Method Reflections. TECHNE - Journal of Technology for Architecture and Environment, (5), 44–52. https://doi.org/10.13128/Techne-12800
Abstract
The essay illustrates a few method or project approach reflections on a range of questions: the ones faced by all branches of knowledge of 'Environmental Design'. Today, those branches are asked to tackle the broader 'environmental question' in a more and more crucial and binding way, and to provide answers to more and more frequent emergency situations, dealing also with increasingly scarce resources in our cities and territories.
A few questions are posed: which logic-cognitive phases is it necessary to bear in mind to set a proper changing action? Which criteria – or meta-criteria – is it convenient to adopt in order to direct process, project and product choices? Which is the ideal framework of reference requirements which a changing action should always respect and bear in mind?
A framework of possible operative indications may be based on the interdisciplinary approach, typical of Environmental Design, and on meta-criteria; the purpose is to define an open system with nine method requirements for seeking the proper processes for protecting, safeguarding, preserving as well as recovering and changing the environment, increasing its value.
Downloads
Download data is not yet available.