Vol. 19 No. 2 (2021): Rethinking Public Space. The intangible design
Thematical section (Current series)
Designing the urban commons through gender and nature-based approach. A renewed project for public space in times of crisis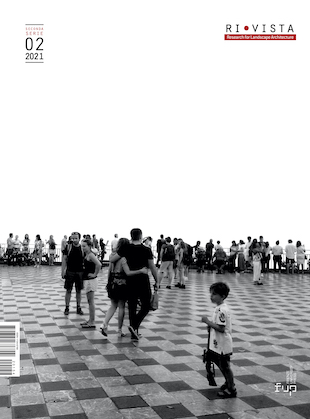 Published
January 27, 2022
Keywords
Urban commons

,

regeneration

,

social/environmental resilience

,

gender sensitive approach

,

nature-based solutions
How to Cite
Santus, K., & Scaioli, A. (2022). Designing the urban commons through gender and nature-based approach. A renewed project for public space in times of crisis. Ri-Vista. Research for Landscape Architecture, 19(2), 208-221. https://doi.org/10.36253/rv-11426
Copyright (c) 2021 Kevin Santus, Arianna Scaioli
This work is licensed under a Creative Commons Attribution 4.0 International License.
Abstract
The design of the contemporary public space can include the new needs of society, incorporating the values of the current era. The contribution aims to present the possibility of a transversal approach, in which the ideals of an ecological and fair society are integrated into space and in its design phases.
This method is revealed through the use of nature-based solutions and gender-sensitive approach, applied within urban regeneration processes of marginal areas, considered fertile contexts, in which there is an overlap of environmental problems linked to climate change and gender inequalities. The article will display the application of the aforementioned strategies through the presentation of two case studies, in which the project is not subordinated to the production of the form but rather intertwines ethical and aesthetic values in the construction of common space.