Studi Slavistici VIII • 2011
Materiali e discussioni
Teaching Russian for special purposes in Italy. Some reflections about the book E. Cadorin, I. Kukushkina, <em>Il russo tecnico-scientifico</em> (Hoepli, Milano 2011, pp. 269)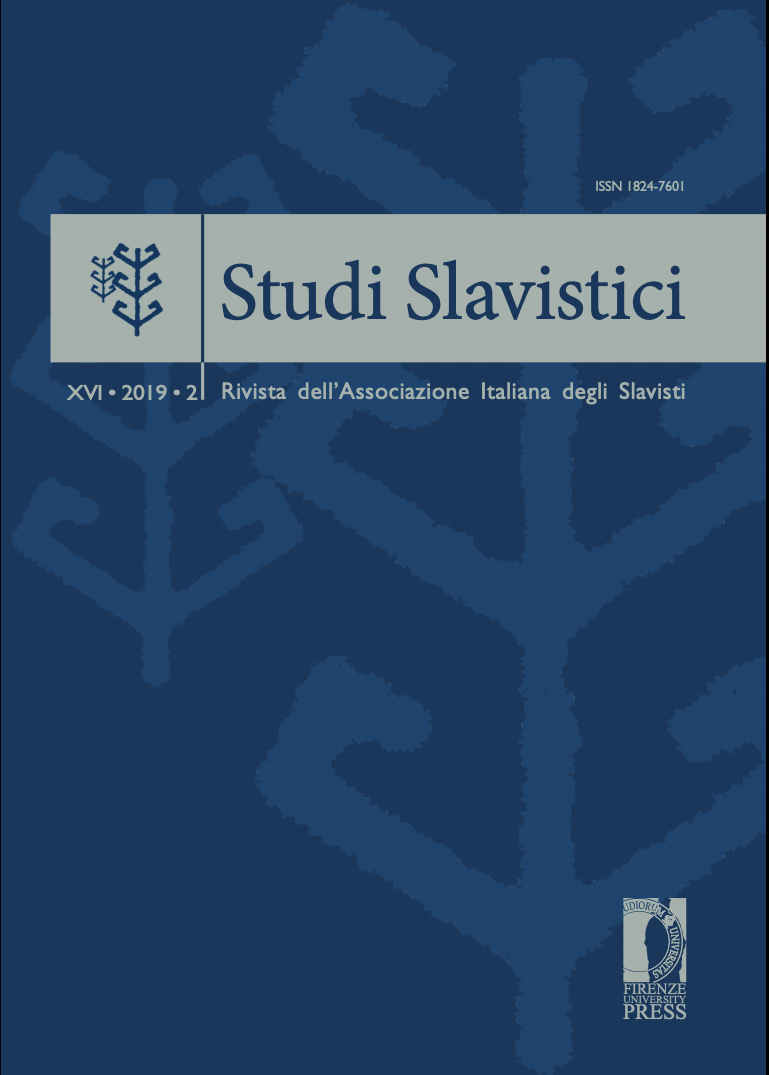 Published
January 24, 2012
How to Cite
Ferro, M. C. (2012). Teaching Russian for special purposes in Italy. Some reflections about the book E. Cadorin, I. Kukushkina, <em>Il russo tecnico-scientifico</em&gt; (Hoepli, Milano 2011, pp. 269). Studi Slavistici, 8(1), 263-269. https://doi.org/10.13128/Studi_Slavis-10533
Abstract
The essay deals with the problems involved in teaching Russian as a foreign language in Italian Universities, in order to bring university courses into line with market demands in a globalized world.
Over the last twenty years educated youngsters looking for jobs in commerce, law or tourism, have been required to have a series of skills, both in the linguistic and technical fields, that they can rarely achieve during academic lessons.
The book by E. Cadorin and I. Kukushkina offers a great deal of original material intended for specialised advanced Russian language courses in the fields of natural sciences, technology, commerce, and so on. Appreciation of the book has stimulated reflections on wider questions related to "when, how and where?" Russian for special purposes should be taught in our universities.