TECHNE 21 (2021): Eteronomia dell'Architettura
Art Photography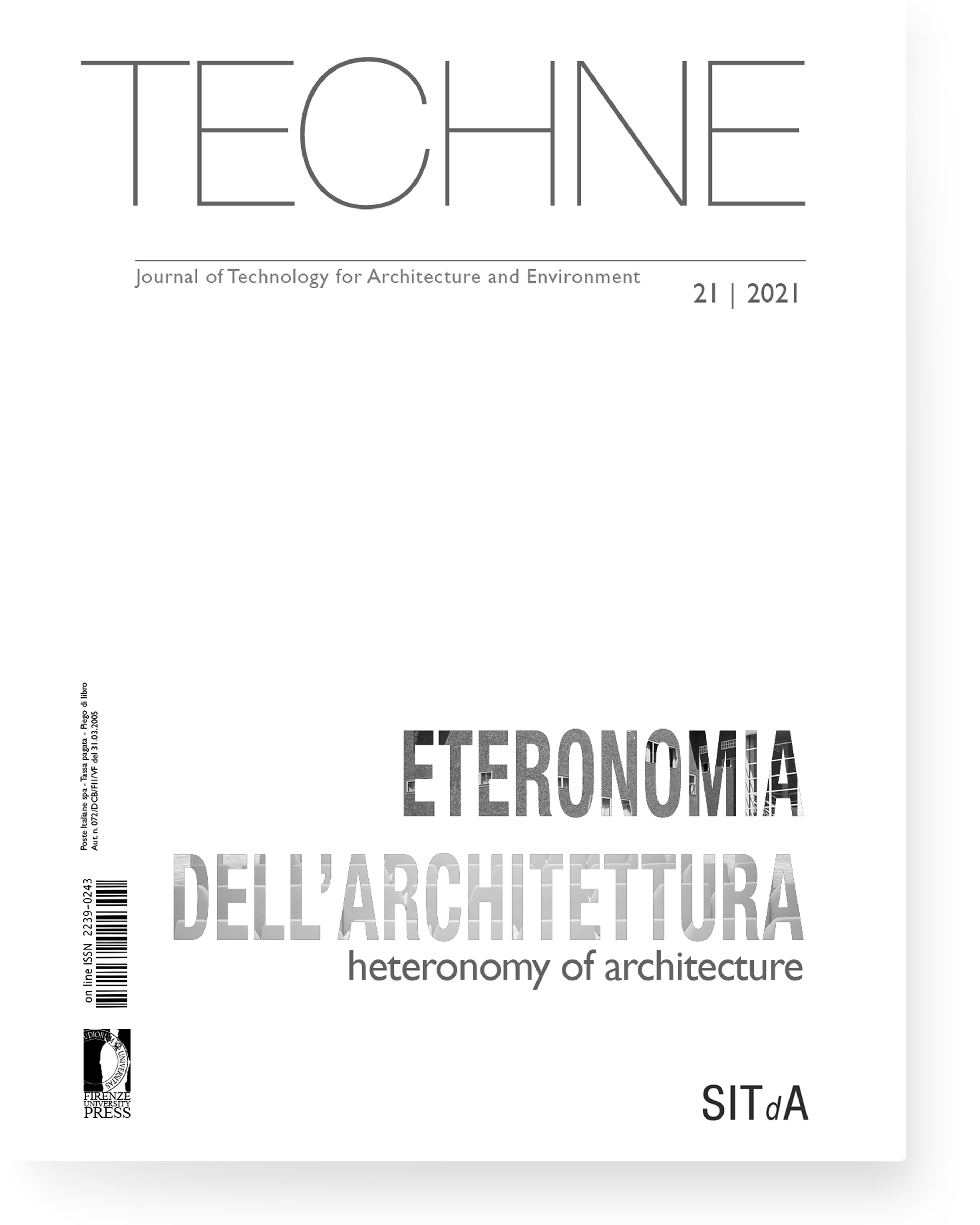 How to Cite
Marco Introini. (2021). A campus called city. TECHNE - Journal of Technology for Architecture and Environment, (21), 61-87. https://doi.org/10.13128/techne-10638
Copyright (c) 2021 Marco Introini
This work is licensed under a Creative Commons Attribution 4.0 International License.
Abstract
«New meeting places for neighborhood communities and for the growing student community, inhabited spaces where thoughts are elaborated, the consciences and reflections of young minds in training are solicited. A dialogue and a single system constituted by the city and from the areas of education that establishes the role that the University incorporates as a lighthouse of significant social and urban changes that involve the urban realities affected by this essential and increasingly important public social function. Their reciprocal relationship favors the possibility of establishing themselves within the city as a real teaching and research system, no longer only at the local level but pertaining to a global system of other places of university education and research institutes. A planetary infrastructure consisting of a network of public spaces integrated with cities, characterized by their individual histories. The campus personifies, in its hybridizations and contaminations, the mutation in progress in the conception of spaces for study and research, representing one of the most important strategic nodes of the territory, through which the city can open and expand its borders to protect and favor of dissemination of the cultural variable. The presence of the university within urban contexts encourages the establishment of a creative sphere as a primary factor for the growth of cultural value in a specific context, favoring the anticipation of the intellectual needs on which to invest, also through a proactive synergy with reference territorial entrepreneurial presences. Furthermore, universities play an undeniable role in the fundamental action of conservation of the artistic and cultural heritage of places. It is undeniable: a city that incorporates an academic reality is consequently equipped with a consistent pool of skills in multiple disciplines, as well as enjoying the solid presence of qualified young people. The university and its campuses, therefore, as a system in evolution and transformation that can boast as its main protagonists' young people, coming from all parts of the globe who, precisely in the university spaces, identify the opportunity to find the access doors to world of work and life».
Taken from: Faroldi, E. (2021), "UniverCity: A campus called a city", in Bucci, F. and Faroldi, E. (Eds.), Architecture at the Politecnico di Milano. University and city, Silvana Editoriale, Cinisello Balsamo (MI).
Marco Introini's photographic eye narrates this physical and cultural transformation along the design and construction process, as moments in a story that increasingly sees the university space as the generating matrix of a positive model of the city. Marco Introini, has accompanied our magazine over the past six years, translating the themes through the image: for this, with esteem and friendship, I thank him.
Photography as a tool for making architecture.
Thanks, Marco, for your wonderful "art photography".
Emilio Faroldi