Issue Description
Welcome to the new QOE-IJES issue!!
Get fresh research insights and innovative findings in the 1/2021 issue!

In this 1/2021 issue Mariano Torcal and Toni Rodon empirically revisit and test the effect of individual distance from parties on the EU integration dimension and on the left-right dimension for vote choice in both national and European elections.  Using European Election Study (EES) 2014 survey panel data from seven EU countries, they find that in most countries the effect of individual distance on the EU integration dimension is positive and significant for both European and national elections.
The 2020 US presidential election is explored by John Agnew and Michael Shin. In 2020, as in 2016, the outcome was decided by a set of states where the two candidates were equally competitive: Michigan, Pennsylvania, and Wisconsin. But, taking into account both Democrat vs. Republican and rural vs. urban divides, they conclude that the polarization of the United States into two hostile electorates is exaggerated.
Davide Angelucci and Lorenzo De Sio, propose a new methodological strategy to characterize electoral results in a comparative perspective. Through an issue-rich public opinion dataset to estimate individual-level vote change towards each party, the results show that economic issues, rather than broad cultural ones, emerged as the most relevant predictors of the vote.
Beniamino Masi discusses the representativeness of the six main parties running in the 2018 Italian general election, aiming at understanding (using the Voting Advice Application - VAAs) the key policy areas in which each of these parties performed better in the eyes of the electorate. 
Enjoy your scientific reading!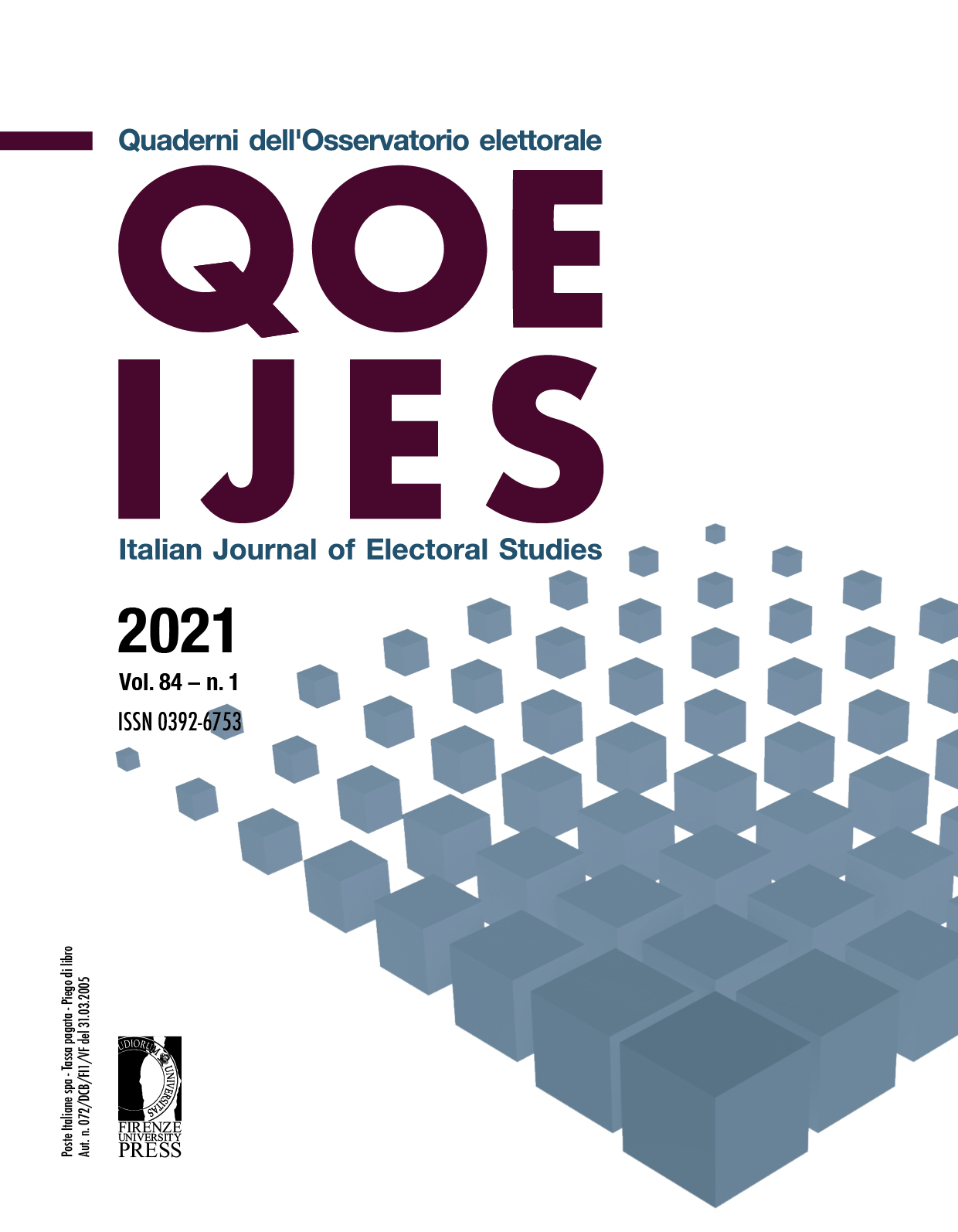 ##issue.tableOfContents##
##issue.tableOfContents##
View All Issues