Walking and Staying in the Landscape
Call for Papers

The call for paper is open to landscape architects, designers, urban planners, artists, historians, and others – scholars and practitioners – who want to explore or give sense to "walking for staying, stopping for restarting." We seek to interpret the landscape as a space for passage and reformation; to understand spatial relationships among points, spaces, places, thresholds, and lines; and to explore, understand, observe, and appreciate natural and urban landscapes.
The call is open until December 31st 2021
---
Rethinking Public Space. The intangible design
Call for Papers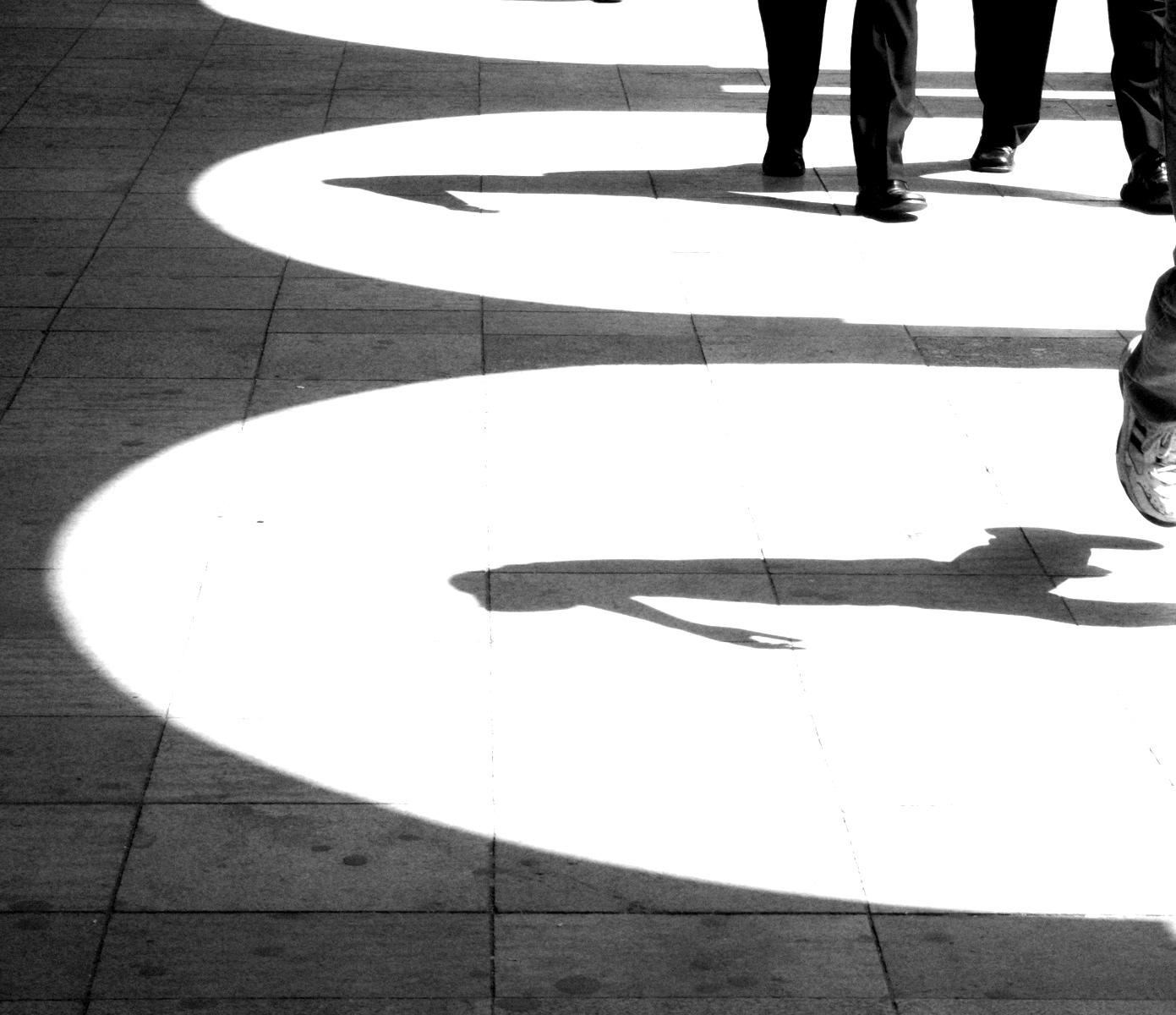 Una Piazza a Rabat. © Maria Rosa Russo, 2006
In today's cities complex geography, public space is a flexible, open, as well as a contradictory and vulnerable concept. Public spaces, de facto, tend to react to the intense changes the communities' that inhabit them are subject to.
This issue aims at collecting researches, experiences, trends, and design attitudes. This collection should make emerge a current phenomenon: the progressive departure from prevailing attention to formal and stylistic aspects to an emphasis on the emotional components of squares, streets, sidewalks, promenades, gardens, parks, as spaces of our existence.
The call is open until June 30th 2021
Ri-Vista is an open access, peer-reviewed six-monthly scientific journal in electronic format, ranked in "Class A" by ANVUR - Italian National Agency for the Evaluation of Universities and Research Institutes. Founded in 2003, the second series was launched in 2015, when Ri-Vista became part of the scientific journals of the University of Florence. The journal does not ask any charges neither from authors nor readers and operates through international calls for papers and double-blind peer review.
Ri-Vista deals with the multiple dimensions of landscape planning and design, seen from a rich variety of disciplines, in a scientific and open perspective which is distinctive of landscape architecture. Each issue aims at gathering knowledge and visions around specific topics, promoting innovative and responsible actions for creation, protection, restoration and management of landscapes.
Editor-in-Chief:
Emanuela Morelli, Università di Firenze, Italy

Ri-Vista is indexed in:







Current Issue
Vol 19, No 1 (2021): Landscape design & COVID-19. Progettare per la natura
Issue Description
This issue of Ri-Vista was born in April 2020 during Covid 19 lockdown and it is aimed to collect some ideas on landscape design arising from this period.
An attempt to compile a sort of logbook, or better, a list of notes, of annotations, helpful to remember what we shouldn't forget about the pandemic and, above all, to remember what we must bring into landscape design as to improve the quality of life of all living beings on the planet.
Edited by 
Emanuela Morelli, University of Florence, Italy
Cover Image
Domino Park, New York, 2020, photo Paul Martinka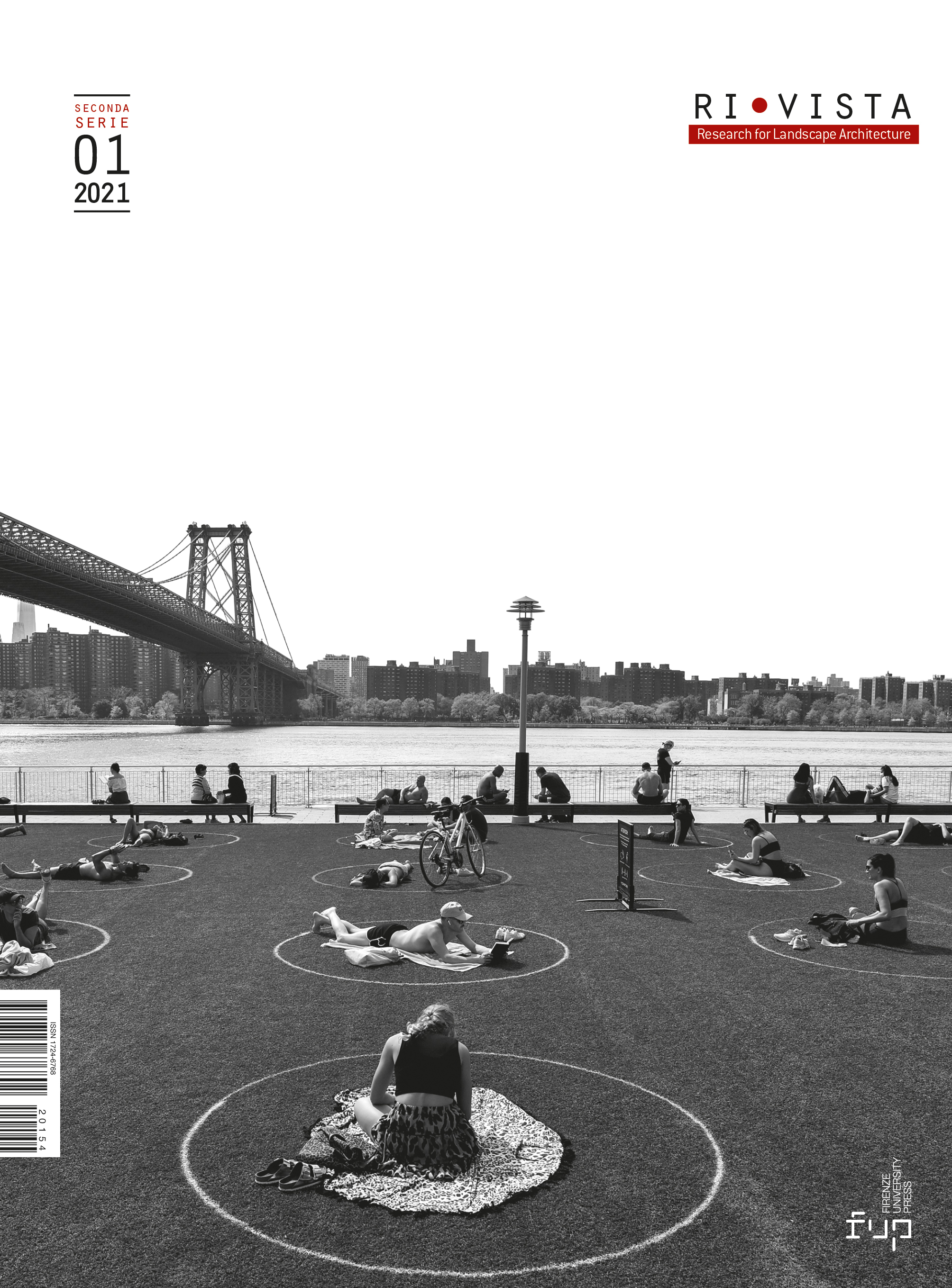 ##issue.tableOfContents##
##issue.tableOfContents##
View All Issues