Vol. 19 No. 2 (2021): Rethinking Public Space. The intangible design
Thematical section (Current series)
Re-think the ex-ILVA landscape. Bagnoli's public park, Naples 2021: BAGNOLI OPERA VERDE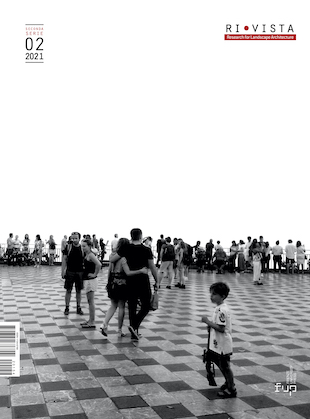 Published
January 27, 2022
Keywords
Reclaiming public space

,

healthy microclimate and soil

,

dialectic

,

participatory places

,

identity and industrial heritage
How to Cite
Dupper, I., & Latz, T. (2022). Re-think the ex-ILVA landscape. Bagnoli's public park, Naples 2021. Ri-Vista. Research for Landscape Architecture, 19(2), 222-237. https://doi.org/10.36253/rv-11428
Copyright (c) 2021 Iris Dupper, Tilman Latz
This work is licensed under a Creative Commons Attribution 4.0 International License.
Abstract
Since public space is usually associated with flexible open structures, this article looks into the transformation of the closed ex-ILVA grounds, as public green sphere, to underline emotional components in leftovers and urban policies, that add insights to the contemporary debate about environmental and social achievements of public spaces.
The re-thinking of contaminated post-industrial landscapes as participatory places is not only a change in process, quality and meaning, but also a microclimatic amelioration by reducing urban heat intensification, proving to have increasing effects on human health and well-being. Emotional compontents about community identity, saftey and history are examined.
How should a public urban park be designed by low initial and maintenance costs, supporting daily frequencies of citizens and health in mind and body, is the research question. More specific, how can contaminated sites be transfered into a healthy, sustainable and socially controlled public park, which idealy generates income, added value and increases life quality, respecting life expertancy, mortality rates and social well-being.