TECHNE, Journal of Technology for Architecture and Environment, the scientific journal of SITdA, the Italian Society of Architectural Technology, meets the Society's aims by working, at the national and international level, to promote knowledge and the methods and techniques of Architectural Technology, so as to protect and enhance the man-made environment, and to promote innovative applications and interdisciplinary comparison. The journal publishes articles on innovative research and applications, as well as essays and reports.
---
NEW CALL FOR PAPERS | TECHNE | 25
Enabling Roles of Technology
Timing:
Abstract submission: May 18, 2022 | Abstract acceptance: June 10, 2022
Article submission: September 02, 2022 |Reviewed article result: November 03, 2022 | Reviewed article submission: December 03, 2022
PUBLICATION DATE TECHNE 25: APRIL 28, 2023
---
Current Issue
TECHNE 23 (2022): Inside the Polycrisis. The Possible Necessary
Issue Description
Every crisis reveals, announces and imposes changes, with cyclical trends that can be analyzed from different perspectives, to build scenarios and foreshadow the future, even with the risks and uncertainties of each forecast. During the most acute phases of the pandemic, the radical nature of the crisis has been repeatedly indicated as a lever for an equally radical revision of development models. In fact, the Italian reality does not only require a set of actions, projects and investments such as those envisaged by the PNRR, but a real change in the design paradigms – socio-economic, production, management, innovation –, with the implementation of new skills and multidisciplinary approaches. integrated.
With the definition of strategies, processes, methods, tools and techniq... More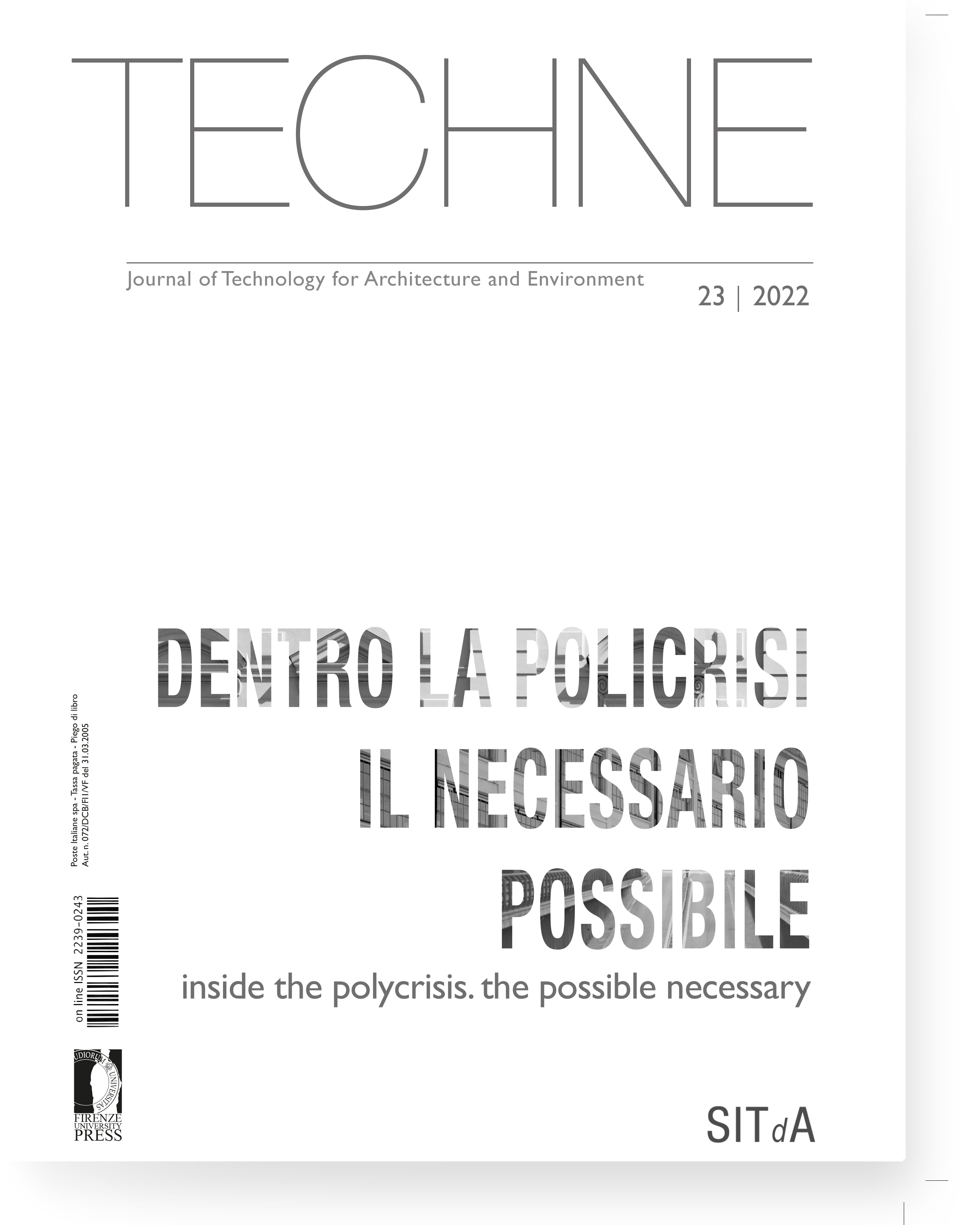 ##issue.tableOfContents##
##issue.tableOfContents##
View All Issues