Vol. 15 No. 2 (2019): n° 2 luglio-dicembre 2019
Saggi
I media digitali come strumenti per "esercitare e performare" la genitorialità (parte 1): literature review e presentazione della ricerca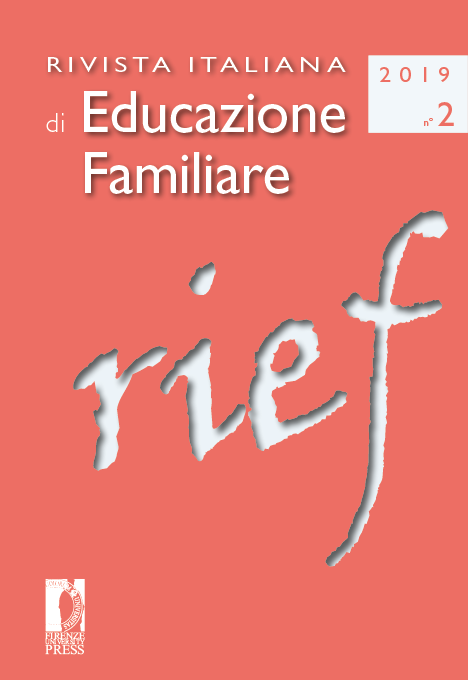 Published
February 5, 2020
How to Cite
Demozzi, S., Gigli, A., & Cino, D. (2020). I media digitali come strumenti per "esercitare e performare" la genitorialità (parte 1): literature review e presentazione della ricerca. Rivista Italiana Di Educazione Familiare, 15(2), 79-92. https://doi.org/10.13128/rief-7422
Copyright (c) 2019 Silvia Demozzi, Alessandra Gigli, Davide Cino
This work is licensed under a Creative Commons Attribution 4.0 International License.
Abstract
The paper illustrates the theoretical framework the "Parenting and ICT" research project is inscribed in. We first summarize the literature on parents' use of digital media, with respect to peer-to-peer online interactions via parenting online groups, and sharing representations of one's child on social media (i.e. sharenting). In doing so, the role of digital media, as arenas and tools to both practice and "perform" parenting through online peer communities, and by sharing representations of the offspring, is point out.
The literature review aims at locating this study in the context of already existing works, paving the way for the development of our leading research questions as well.