Vol. 15 No. 2 (2019): n° 2 luglio-dicembre 2019
Saggi
I media digitali come strumenti per "esercitare e performare" la genitorialità (parte 2): analisi e discussione dei risultati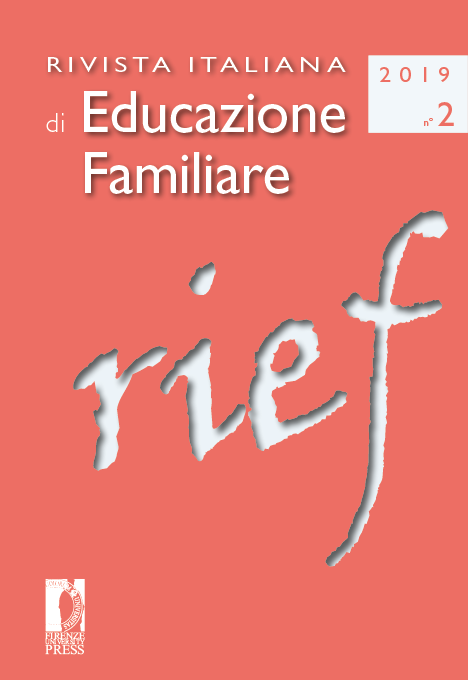 Published
February 5, 2020
How to Cite
Demozzi, S., Gigli, A., & Cino, D. (2020). I media digitali come strumenti per "esercitare e performare" la genitorialità (parte 2): analisi e discussione dei risultati. Rivista Italiana Di Educazione Familiare, 15(2), 93-111. https://doi.org/10.13128/rief-7423
Copyright (c) 2019 Silvia Demozzi, Alessandra Gigli, Davide Cino
This work is licensed under a Creative Commons Attribution 4.0 International License.
Abstract
The paper illustrates preliminary descriptive findings from the "Parenting and ICT" project, building on the literature review, previously reported on this issue of «RIEF».
An online survey was administered to a sample of 302 Italian parents, concerning the incorporation of digital media within the family system. Three areas of descriptive results of this study are presented concerning: a) the use of and opinions on Parenting Facebook Groups; b) the use of and opinions on Parenting WhatsApp groups; c) the act of sharing photos of children on social media and opinions on this practice. Findings are further discussed, in light of the broader intensive parenting framework. Conclusions, limitations, and future implications, are then reported.