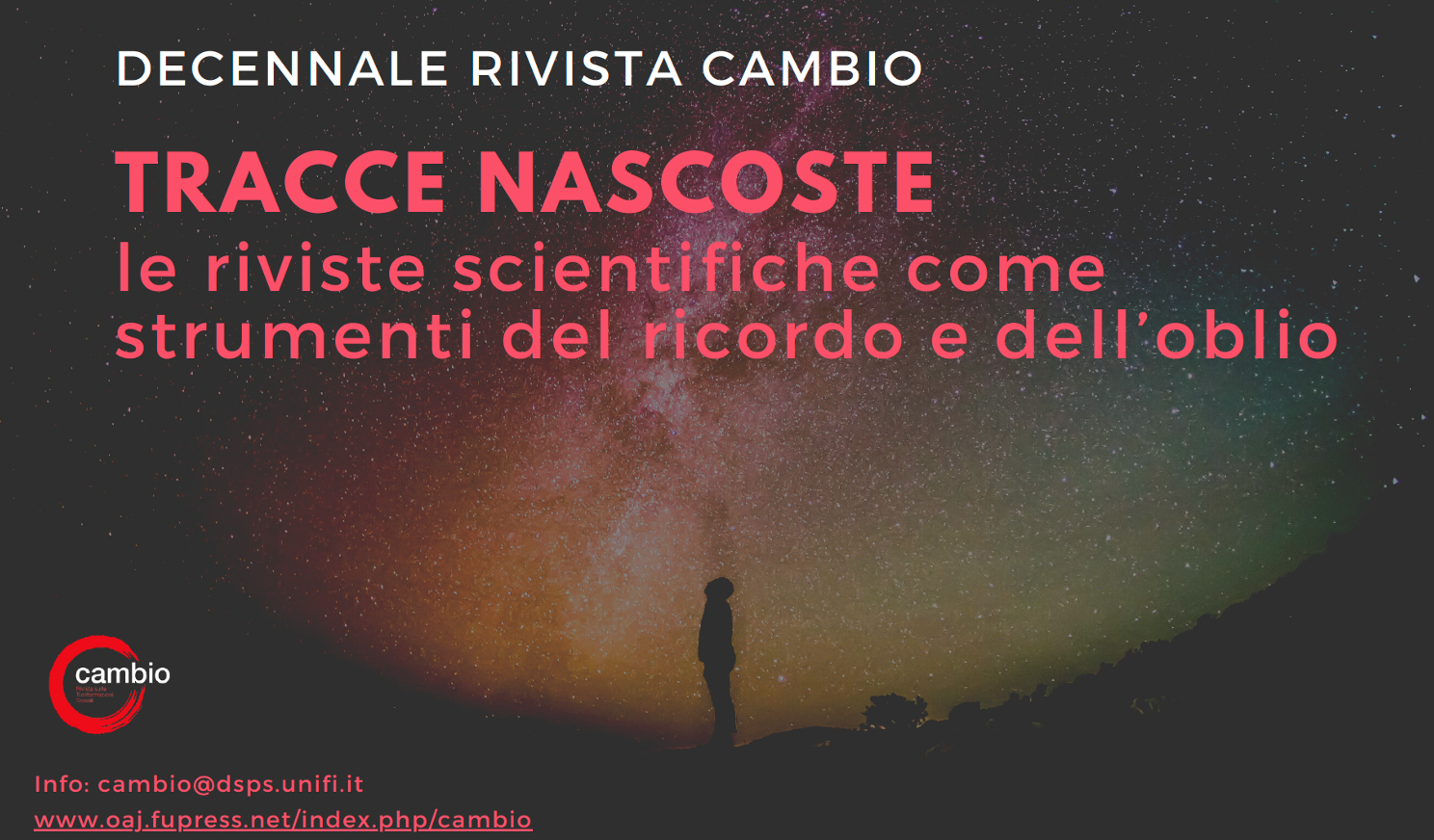 "Che ruolo hanno le riviste scientifiche nella formazione della memoria e nei processi di oblio?
A questo interrogativo è stato dedicato l'evento che ha celebrato il decennale di Cambio. Rivista sulle trasformazioni sociali. Filo conduttore dell'evento è stato il dimenticare e l'oblio, tema particolarmente sfidante in una occasione di tipo celebrativo, solitamente improntata al ricordo e alla memoria che coinvolge direttamente il ruolo delle riviste scientifiche che fungono, oltre che da strumento per alimentare il dibattito e diffondere nuove conoscenze, anche come dispositivo del gioco complesso del ricordare e del dimenticare: attraverso la selezione di che cosa pubblicare e che cosa no, si stabilisce anche che cosa merita di essere ricordato, preservandolo negli archivi, e che cosa abbandonare ai processi dell'oblio.
INTERVENTI
Paolo Giovannini, Primo Direttore della rivista Cambio Perché Cambio? 10 anni dopo: ricordi, aneddoti e prospettive
Alessandro Cavalli, Università di Pavia, Fare oggi una rivista di scienze sociali
Teresa Grande, Università della Calabria, Memoria e oblio, tra relazioni pericolose e legami generativi
Caterina Di Pasquale, Università di Pisa, Amnesie e rievocazioni come pratiche culturali
Guarda i video di tutti gli interventi qui
---
OPENLAB ON COVID-19 EMERGENCY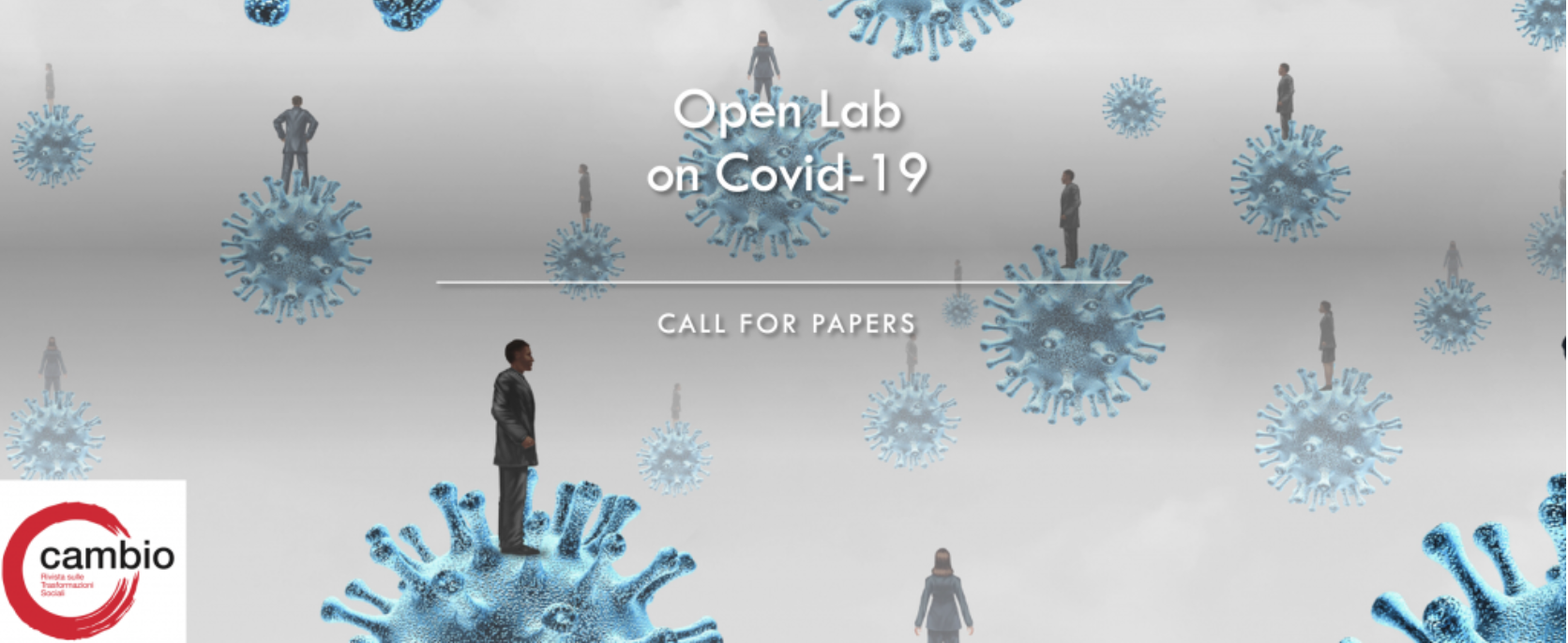 The current circumstances that we are experiencing, with the massive spreading of Covid-19 from the Far East to Europe, to the US and to the rest of the world, motivate us to publish a special issue of Cambio dedicated to theoretical question of return to social life, and empirical study of its contemporary configurations in the actual pandemic situation.dedicated to the coronavirus epidemic that is ravaging our societies.
As the situation changes very quickly, we will create an "
OPENLAB
" section of Cambio to speed up the publication.
[CLOSED]
---
23/09/2021: Call for Papers - Number 23/ June 2022 is open. The deadline is 31 March 2020
The monographic section of the June 2022 issue will propose the following title:
"Finance and the health emergency: continuity and transformations in times of crisis"
---
Cambio. An International Journal on Social Change
Cambio. Rivista sulle trasformazioni sociali is a peer-reviewed and open-access electronic journal now in its nineth year. It aims to promote theoretical and analytical debates at international level arising from contributions focused on processes of change that are affecting present-day individuals and societies at both local and global levels. CAMBIO's main inspiration is sociological, but it has deliberately chosen to place itself in the open field of the social sciences, convinced that there can be no real depth of specialization without acceptance of the challenge of complexity, a challenge that must be faced in any attempt to interpret, understand, explain or comprehend.
Editor-in-Chief:
Angela Perulli, Università di Firenze, Italy
e-ISSN: 2239-1118
---
CAMBIO. Rivista sulle trasformazioni sociali is indexed in:
---
CAMBIO. Rivista sulle trasformazioni sociali is supported by: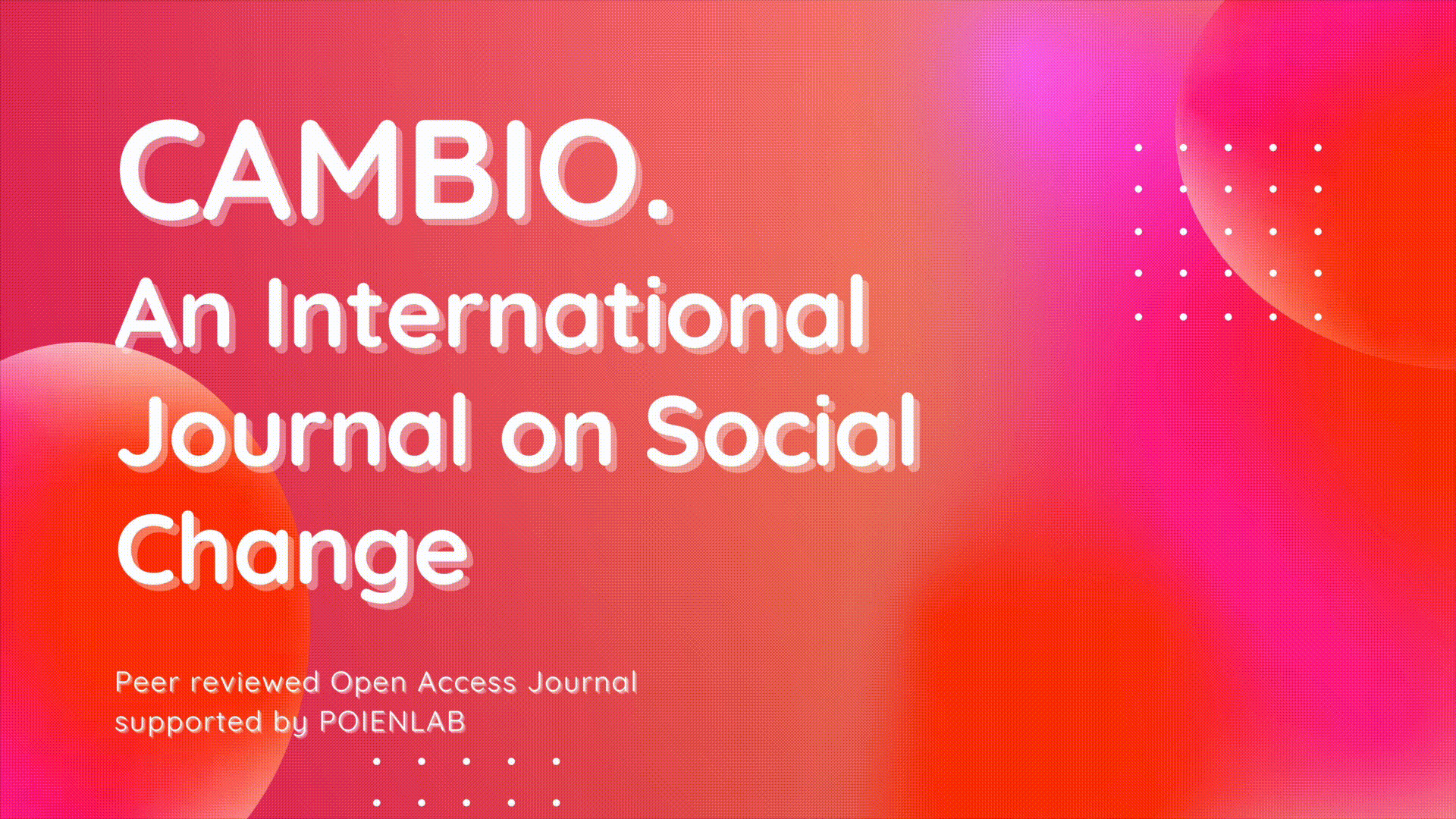 ---
Current Issue
Vol 11, No 22 (2022)