OPENLAB ON COVID-19 EMERGENCY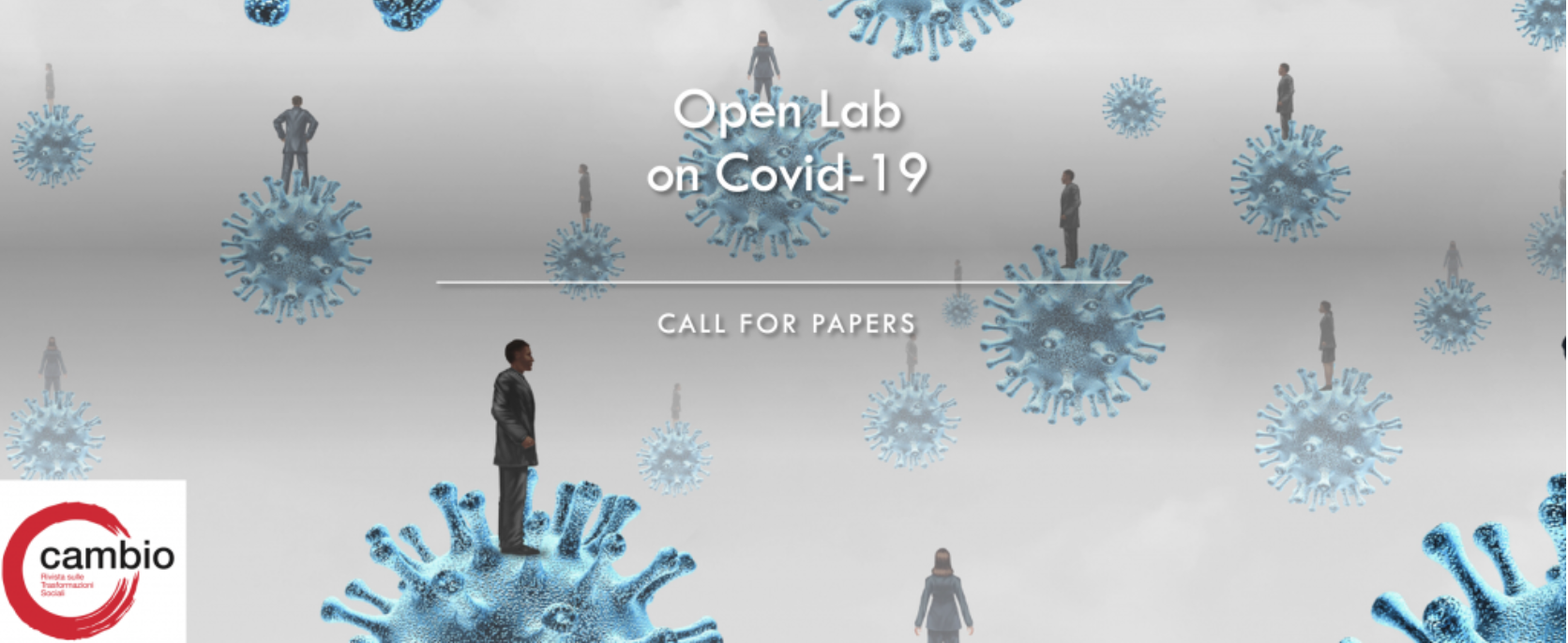 The current circumstances that we are experiencing, with the massive spreading of Covid-19 from the Far East to Europe, to the US and to the rest of the world, motivate us to publish a special issue of Cambio dedicated to theoretical question of return to social life, and empirical study of its contemporary configurations in the actual pandemic situation.dedicated to the coronavirus epidemic that is ravaging our societies.
As the situation changes very quickly, we will create an "
OPENLAB
" section of Cambio to speed up the publication.
5/10/2020:
Cambio is awarded the
A-class Award for all the Sociological Areas
6/7/2020: Call for Papers – Number 20/ December 2020 is out now. Deadline 04 Oct 2020.
---
Cambio. An International Journal on Social Change
Cambio. Rivista sulle trasformazioni sociali is a peer-reviewed and open-access electronic journal now in its nineth year. It aims to promote theoretical and analytical debates at international level arising from contributions focused on processes of change that are affecting present-day individuals and societies at both local and global levels. CAMBIO's main inspiration is sociological, but it has deliberately chosen to place itself in the open field of the social sciences, convinced that there can be no real depth of specialization without acceptance of the challenge of complexity, a challenge that must be faced in any attempt to interpret, understand, explain or comprehend.
Editor-in-Chief:
Angela Perulli, Università di Firenze, Italy
e-ISSN: 2239-1118
---
CAMBIO. Rivista sulle trasformazioni sociali is indexed in:
---
CAMBIO. Rivista sulle trasformazioni sociali is supported by:

---
Current Issue
Vol 9, No 18 (2019): Narrating Science: Risks and Opportunities in the Information Society